How to install repl.it themes
P.S: This only works with crome
When your sad and board and your looking at https://repl.it/repls homepage and saying "Geez, repl.it normal theme is so lame." Look no further, go to crome web store and download tampermonkey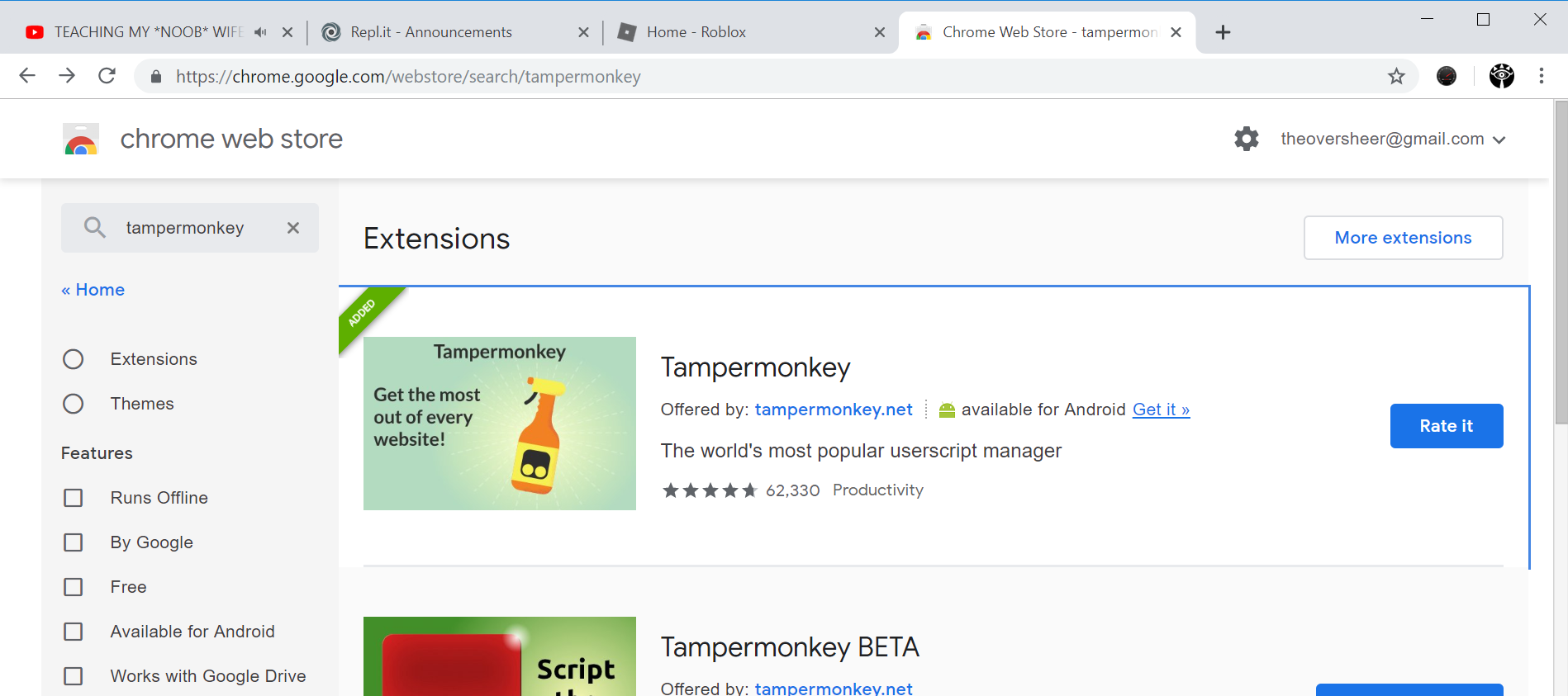 LINK: https://chrome.google.com/webstore/search/tampermonkey
Then go to https://darktheme.tk/themes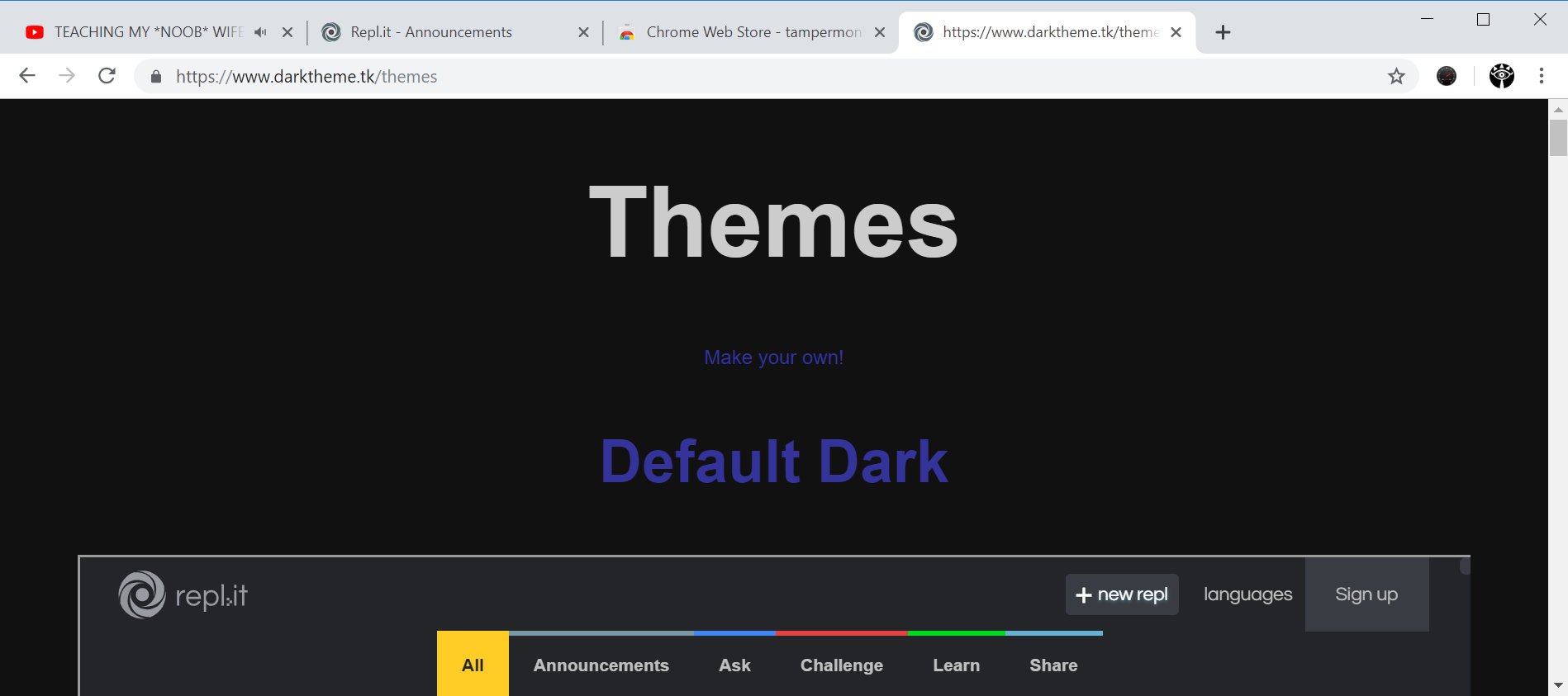 Then click a theme title and then install on tampermonkey. After that go back to repl.it and look at how it look (depends on your theme) mine looks like this: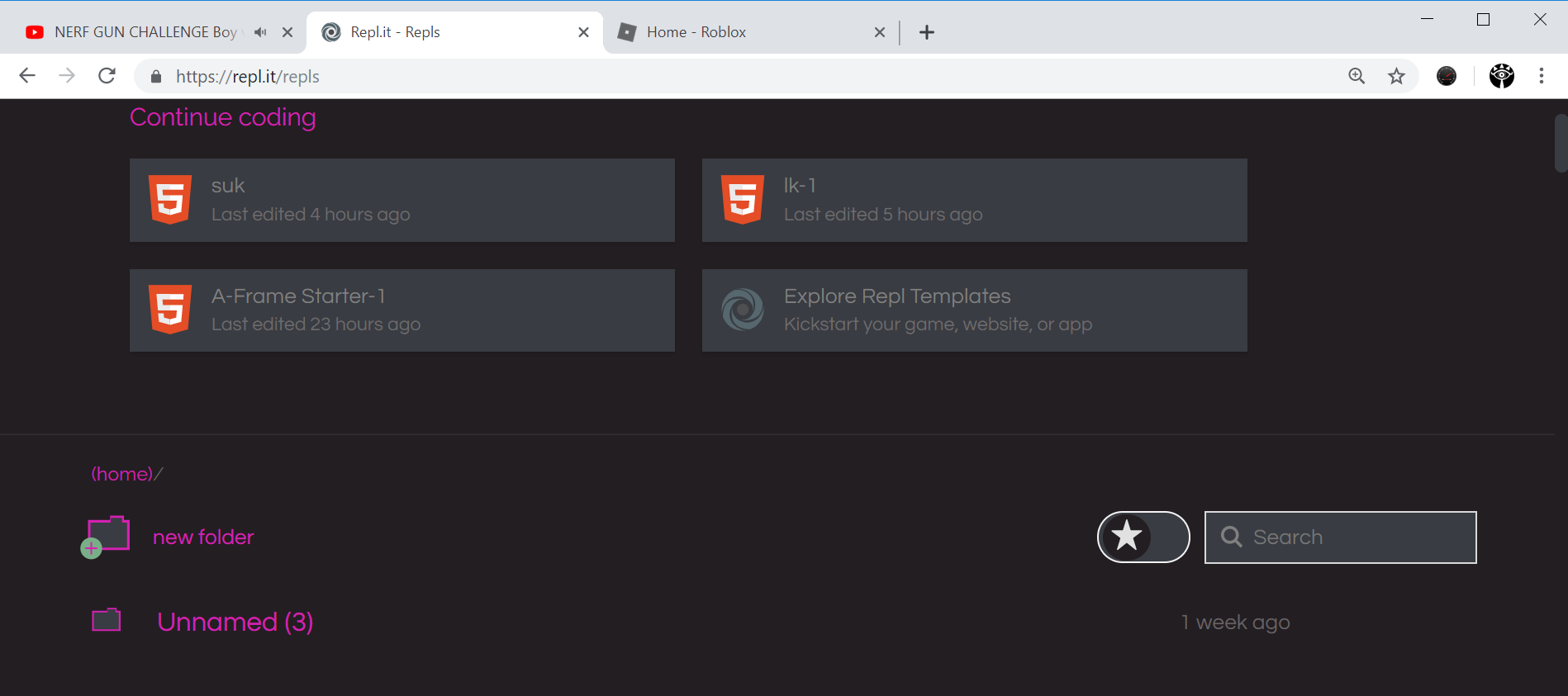 Inside the code it looks like this: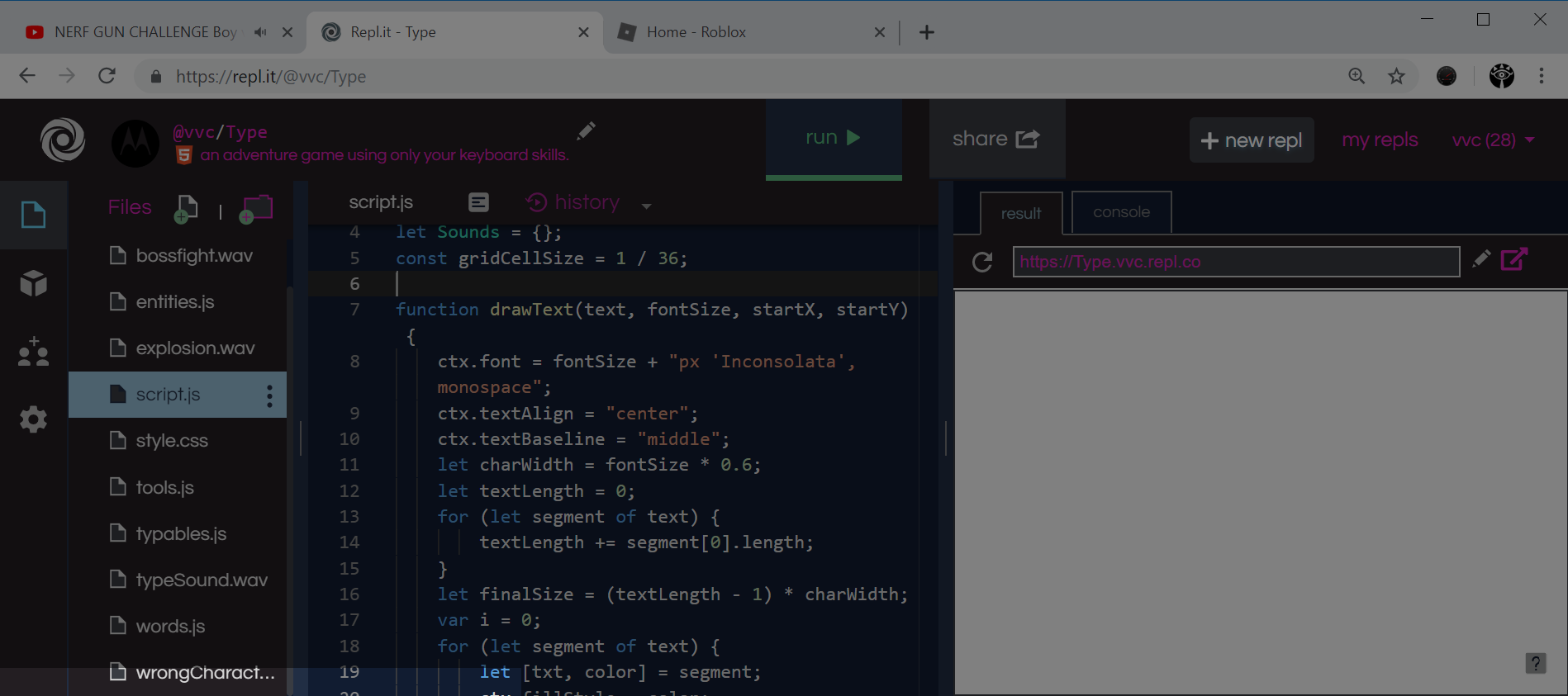 So, that's how you get some awesome repl.it darkthemes. Hope it was usefull. :) Plz like!