Your Weekly Repl Highlights are now #BuiltOnReplit (Edition #42)
Aloha kakahiaka, my friends!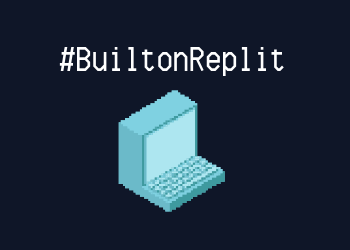 I'll be subbing in for @zwack this week with a very special Weekly Repl Highlights! "Weekly Repl Highlights" are now #BuiltOnReplit. As for what that means for y'all... well, if you have a repl you're proud of, all you have to do is share it with us on social, Share, or send it to us directly with the hashtag #BuiltonReplit and we'll be sure to take a look!
We know that there are hundreds of cool repls being built every week, and we want to make sure we're being as inclusive as possible as we continue to uplift great developers. Don't be shy..
Share your repls with us on Share, Twitter, Instagram, Facebook... or wherever you like to share your work. Just remember to include the hashtag #BuiltonReplit.
Here's what we've got for ya this week... all from our Music Hackathon!
@jonlau created an app that analyzes song lyric sentiment
@burakdemirelli's app shows us what being a conductor would be like using vision processing.
Code with @enchanter's ToneBasic and make music with programming.
@JacksonEnnis has built the first music-based encryption service.
@nik93 dreamt up (and the masterfully coded!) an interactive and meditative music generating particle system!
You are viewing a single comment.
View All
enchanter

(22)
Thanks so much for including me in the newsletter, looks like there are a lot of great submissions!