Someone give me a thing to code in c++ please? Just something random.
mwilki7

(201)
an ascii slide show
where u have a text file like
h
 e
  l
   l
    o
and you constantly clear the screen to show a new line so it looks like an animated 'h e l l o' being displayed
Highwayman

(15)
@mwilki7 hm... maybe that will work, I think I've done it in just the console before too, but that was with non-standard code, yeah I like this!
Highwayman

(15)
@Masy um. Don't know how? Do you mean like unrelated to coding? Or actually programmatically flood a specific server with generated meme packet or something like that?
Masy

(21)
@Highwayman with c++ you can code a socket to servers that spam em with specified packets and just turn memes into packets
Highwayman

(15)
@mattdoan can't go on other sites is the problem and even if I could I probably wouldn't understand even the base of it.
mattdoan

(10)
@Highwayman How about making a game? I can help since I've got a bucketload of free time right now
Do you know any language besides C++? Learning Java/Python is fun.
Highwayman

(15)
@mattdoan wait actually what can you code in? Do you know JavaScript?
Cause wasm: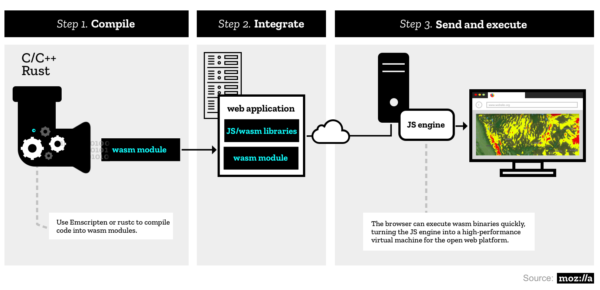 Edit: I'm not entirely sure but I think I could make c++ stuff and then it gets compiled to wasm (web assembly) and you could layer it with more sick stuff! :)
Highwayman

(15)
@mattdoan But aren't you already allowed in?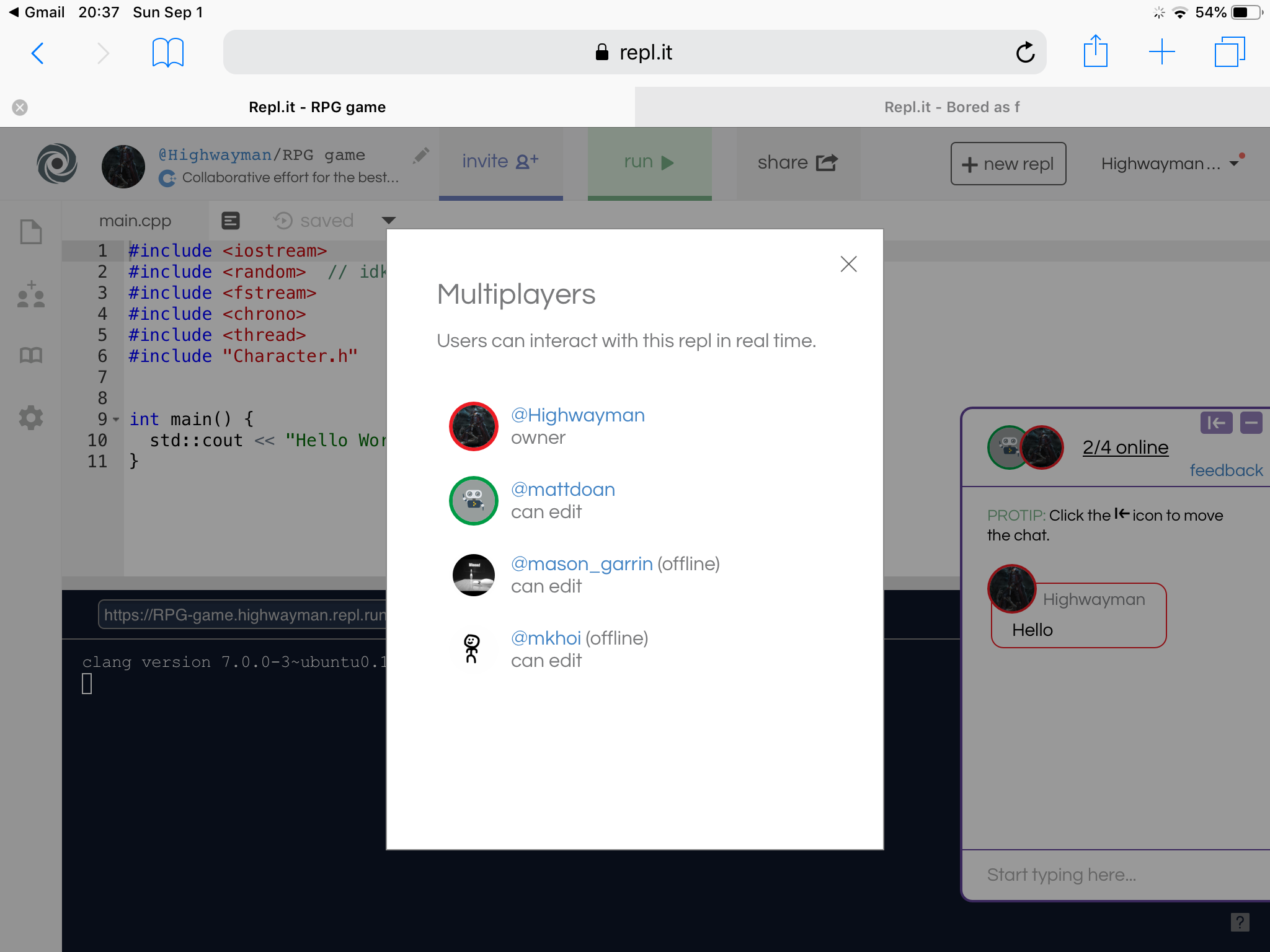 Here's a regular link maybe that will work out: https://repl.it/@Highwayman/RPG-game
Highwayman

(15)
@Zavexeon trying to do that but it's currently on pause because I can't think of any good weapons and monsters yet and character implementation is soo hard 😩