Can we please switch from using Google Analytics?
Hi,
Its been a while since I've used this site for many reasons, one of which being google.
If you aren't aware google doesn't care about your privacy and frankly thats not ok.
I have noticed that this site uses google analytics and I wonder if we could change this to something more privacy respecting like Piwik?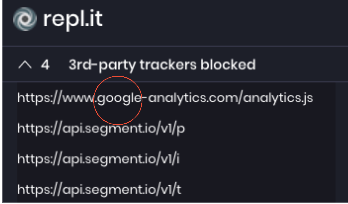 Talk to me in the comments:
PLEASE VISIT THIS SITE IF YOU DON"T BELIVE ME - privacytools.io