I am getting an error and I want a fix .-.
Here is the link - https://repl.it/@MATTHEWBECHTEL/Ffncehjanddfkicysbjizdpch3pco
It says SyntaxError: EOL while scanning string literal
As stated in the screenshot below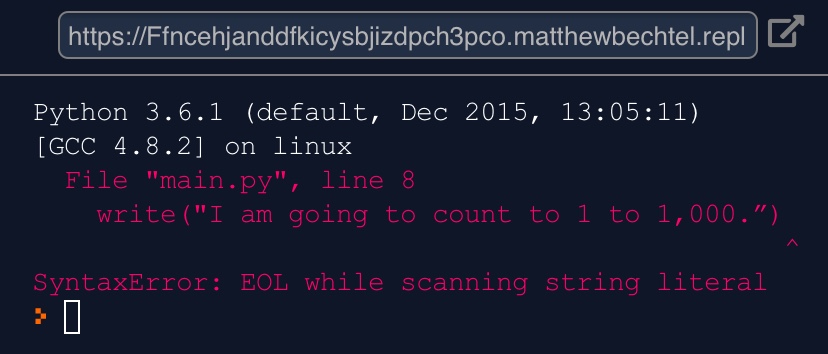 You are viewing a single comment.
View All
MATTHEWBECHTEL

(122)
Wait never mind... I fixed it. The error was in line 8 and 10. The last 2 " was " instead. Sorry.