I am getting an error and I want a fix .-.
Here is the link - https://repl.it/@MATTHEWBECHTEL/Ffncehjanddfkicysbjizdpch3pco
It says SyntaxError: EOL while scanning string literal
As stated in the screenshot below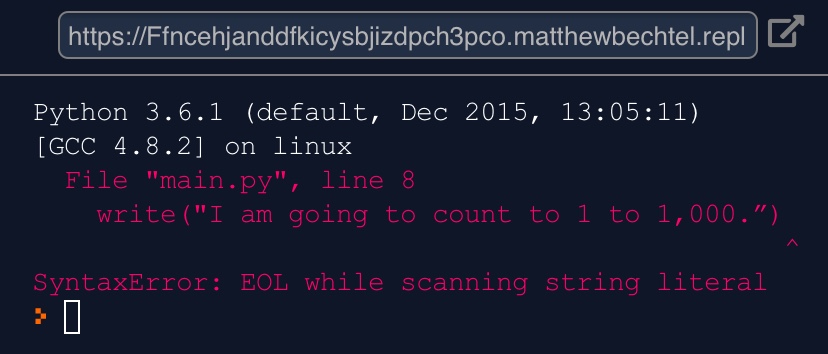 You are viewing a single comment.
View All
JustARatherRidi

(203)
That's odd, the repl works fine for me. However, from the picture, your ending double quote looks a bit odd. Are you typing on your mobile?