Is there a way to have a time command within a wait command?
You are viewing a single comment.
View All
MATTHEWBECHTEL

(121)
@PYer OK. I fixed some errors and it works sort of better now. Thanks for the advice. There's another problem now. Btw before I set line 132 to while False: and not while True: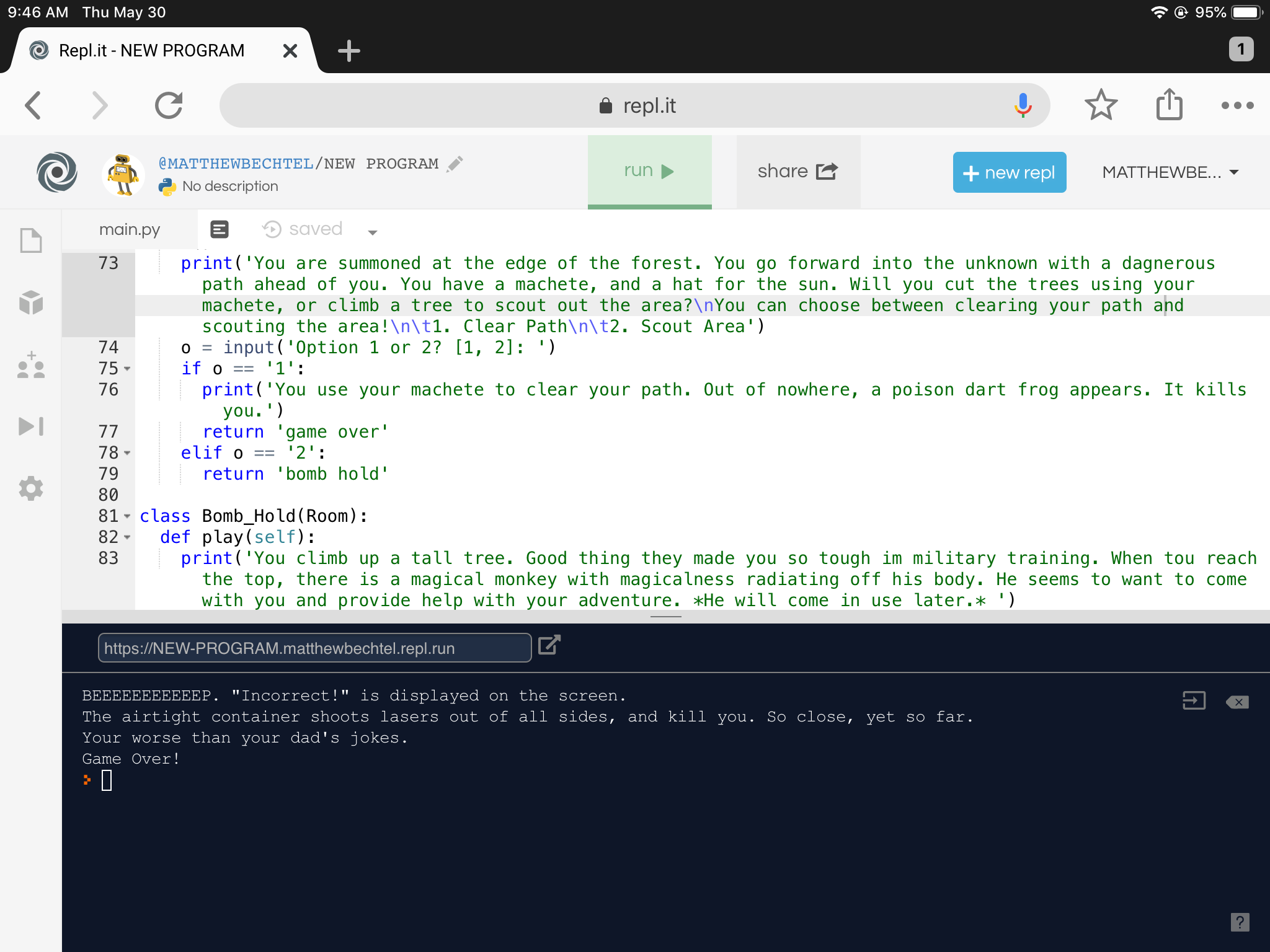 As soon as you reach the corridor room and type 2, it prints line 87 through 89. I want it to print line 83.
MATTHEWBECHTEL

(121)
Yeah but I'm not sure how to make it so if the user chooses that then goes straight to that line.