Can you send a link to your repl please?
@Adedamola I cannot find a repl titled RPG Game Arrays and Lists. All I see are repls with auto-generated names: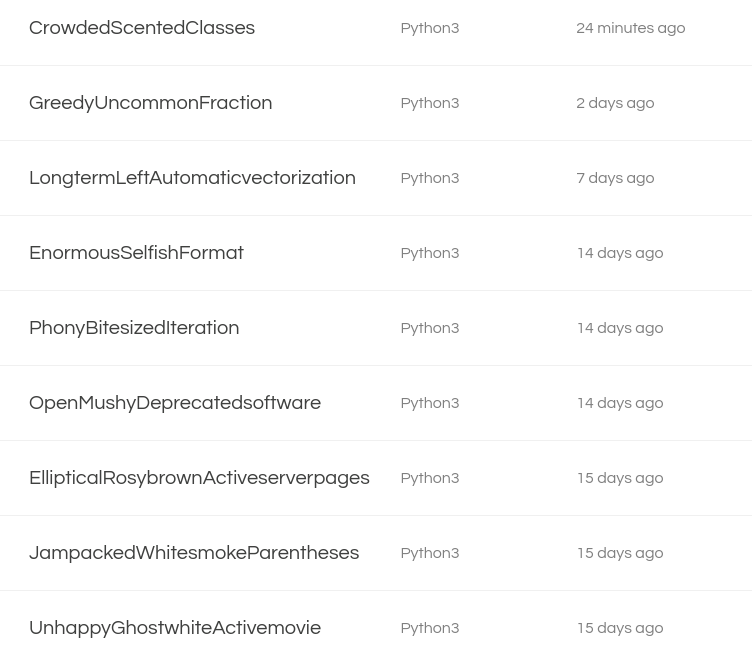 @Adedamola You should rename it -- click the little pencil icon to the right of the title on your repl page.