rock Paper Scissors - Azex BOT
The Azex bot makes with you that old game that you have done since childhood; the famous Stone, Paper and Scissors.
📰 Suggestions: For you to call the game and see the rules of the game type: 'Hey Azex' the way I wrote it
Below is a demonstration of how the game works 😁👍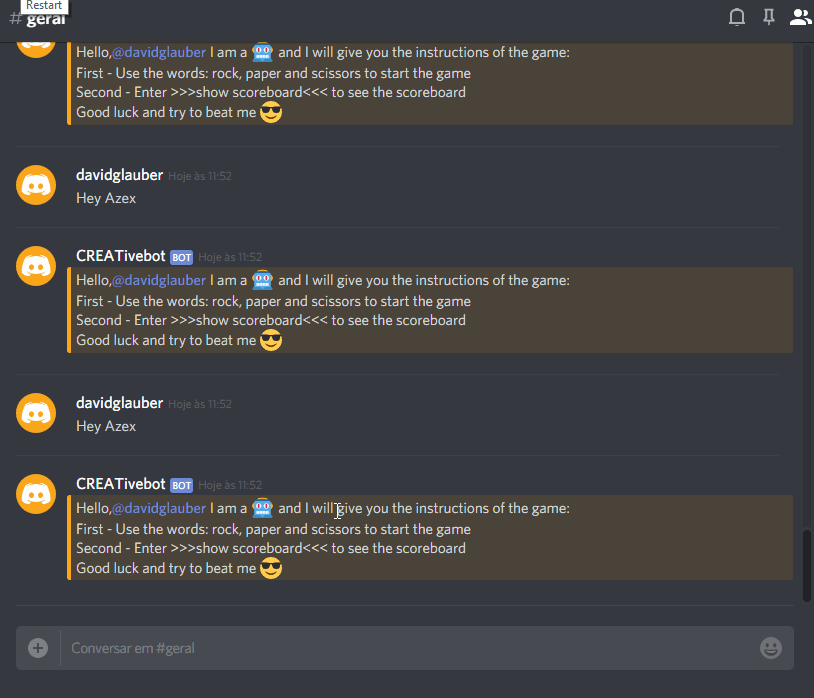 If you want to try in practice, access this link: https://discord.gg/qjypajU 🤗
Be happy with Azex!
Dude, great bot! But it's still simple I hope you win! We always learn from constructive criticism :)
@ZinTsun Thanks very much for the constructive criticism, I will use this to improve my bots from now on!
Great bot, I liked how he talks to you.