Tutorial: Building a Discord Bot with Python
CHanlon

(0)
Just to let you know, to make this work with the newest version of discord.py, you need to change:
await client.send_message(message.channel, message.content[::-1])
to:
await message.channel.send(message.content[::-1])
saatvikrk

(3)
When I try to run the bot code that you put on the tutorial, this error comes up: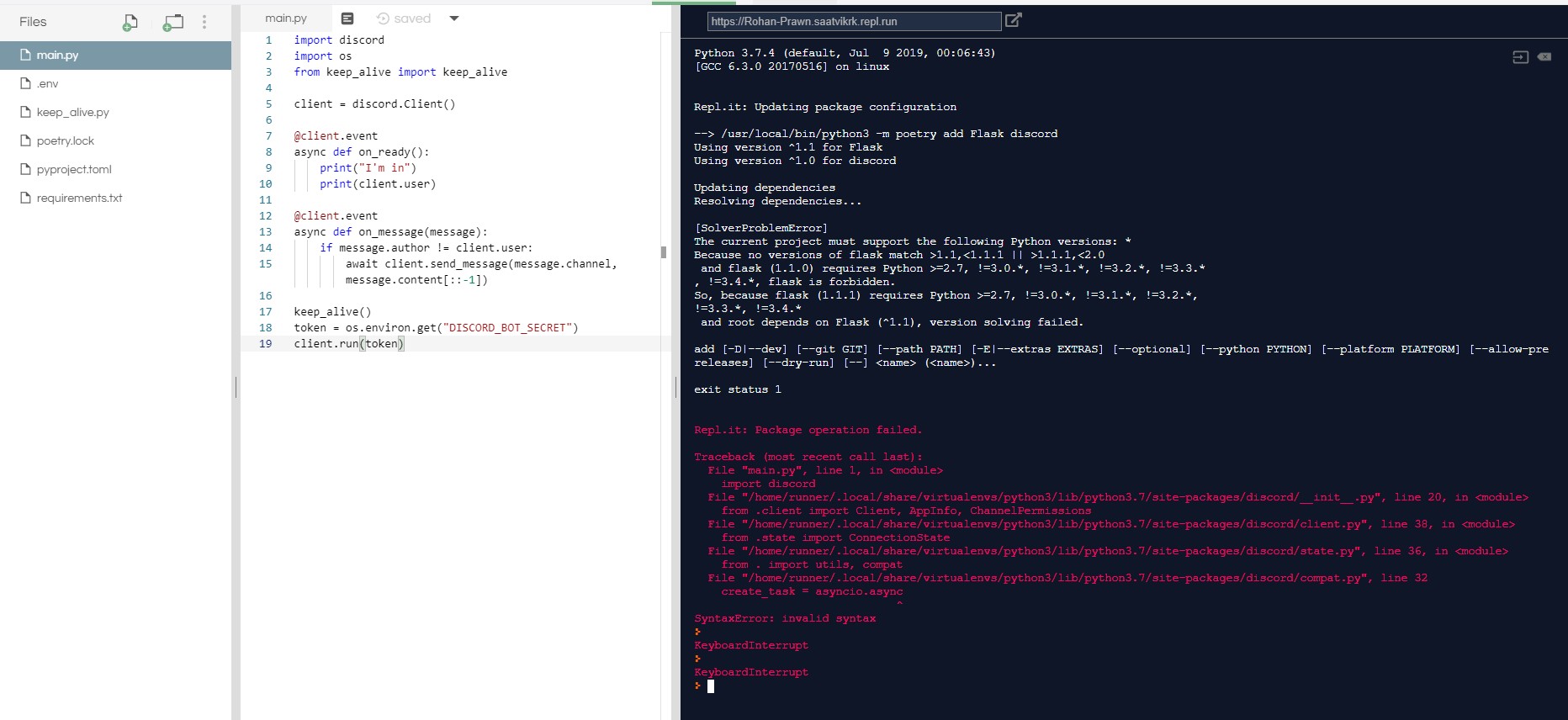 Also:
when I ran discord.py it created 'poetry.lock' and 'pyproject.toml' but I cant see these files in the pictures you provided.
And when I run main.py, in requirements.text, underneath discord.py repl adds types 'discord' automatically.
I can't go to that site. It says that it's temporarily down or permanently moved to a new site.
Brawn

(4)
Two questions
1)Could you do all of the steps in a browser or do you need the app to do it?
2)Is the code too advanced for a beginner, or is it do able with the basics?
I am a newbie in programming "for now" and I was interested in this challenge hoping that I could learn some js during the process. I would also love some tips for how to learn a language for a beginner like myself.
I would also like to hear your opinion on Rust, which I am attempting to learn. Things like is it too hard for a new comer and if it is worth learning
AlexanderHall4

(1)
this is pretty neat, i have been working on a text reaction program i called ARS (based of of the echo discord bots name), maybe i should throw it in the api and make a bot :)