Tutorial: Building a Discord Bot with Python
You are viewing a single comment.
View All
TheSatIsBack

(4)
When I try to run the bot code that you put on the tutorial, this error comes up: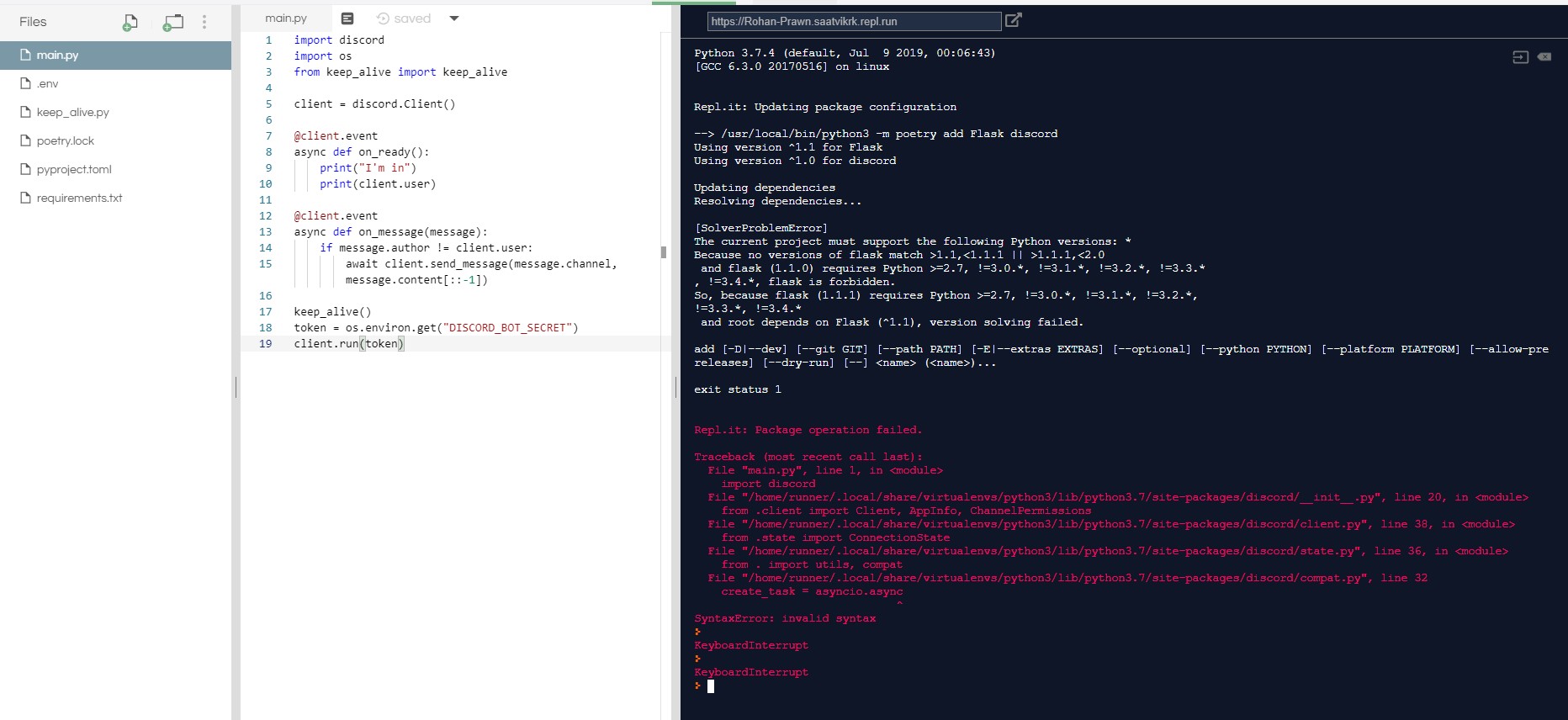 Also:
when I ran discord.py it created 'poetry.lock' and 'pyproject.toml' but I cant see these files in the pictures you provided.
And when I run main.py, in requirements.text, underneath discord.py repl adds types 'discord' automatically.