Battlegrounds: Console Edition
ALERT! ALERT! THERE IS A NEW GAME! @: (Hint: You are a flippin' MAGE!)
https://repl.it/talk/share/Battlegrounds-Elemental-Console/8615
Well, this is one of my first fighting games. Pretty simple, and basically a fungus compared to a videogame like Fortnite. But please try it.
Although the instructions are in the game, here are the instructions:
It is you versus the enemy. The enemy has attacked your hill. Your goal: Defend your stand. You take turns striking blows against each other. Here are actions you can do when it is your turn to strike:
Attack up (type, AU)
Attack down (type, AD)
Once your turn has passed, it will be the opponents's turn to fight back. But you can defend yourself.
Block Attack (type, BL. Half of the damage is dealt.)
Dodge Up (type, DU. there is a 50% chance of being hit.)
Dodge Down (type, DD. there is a 50% chance of being hit.)
A full hit = 20 damage
A blocked hit = 10 damage
A dodged hit = No damage
You keep taking turns until one of you falls. Are you ready? Fight!

(Press "Enter/Return" to continue...)

My final words for you: "Enjoy the game!" (I admit, "My final words" doesn't sound very good.)
P.S. The game looks best if you go to this link: http://battlegrounds.grantkeo.repl.run/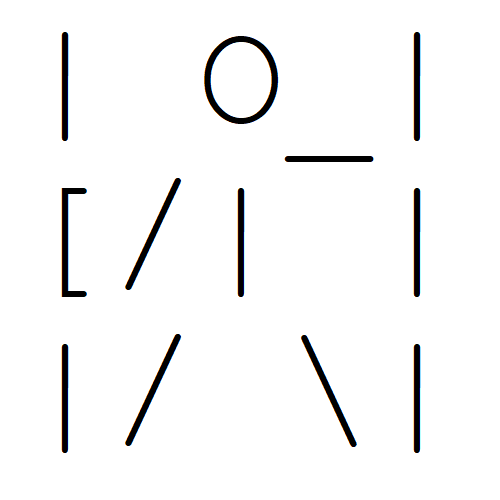 thejoeman24

(29)
you should use this for ur thing
from os import system, name
def clear():
if name == 'nt':
= system('cls')
else:
= system('clear')
GrantKeo

(81)
@GrantKeo Thanks a lot! This is so helpful for my games!
         __
        |  |
  ______/  |
(___[])     \_____
(___[])      ¨¨¨¨¨
(___[])      _____
(___[])_____/¨¨¨¨¨        
Thanks!