OPEN IT IN A NEW TAB
COVer
Education, Music, and Chatting steamrolled into one
AdCharity and Ethan's second project together! Designed with sleepless nights and effort.di
General
Cover is an app designed to connect a couple services (music, chatting, and Google Classroom) together.
Main Features
Login with Google or email verification
Save and favorite playlists backed up by Spotify
Play and drag around your playlists
Manage your classes
Classes are identified via a Neural Network and given an image (labeled for non-commercial reuse)
Real-time Chatting + easter eggs
AdCharity website domain
Smooth transitions (sliding dashboard panels, header, menu, and more)
Has limited mobile support
download as a Progressive Web App
100% original code, except the dependencies of course
Intended Use
Use it as you want! If you don't have a google classroom or spotify, no worries. (Though I reccomend having a spotify account for the good music)
Epic Screenshots
Signing into Google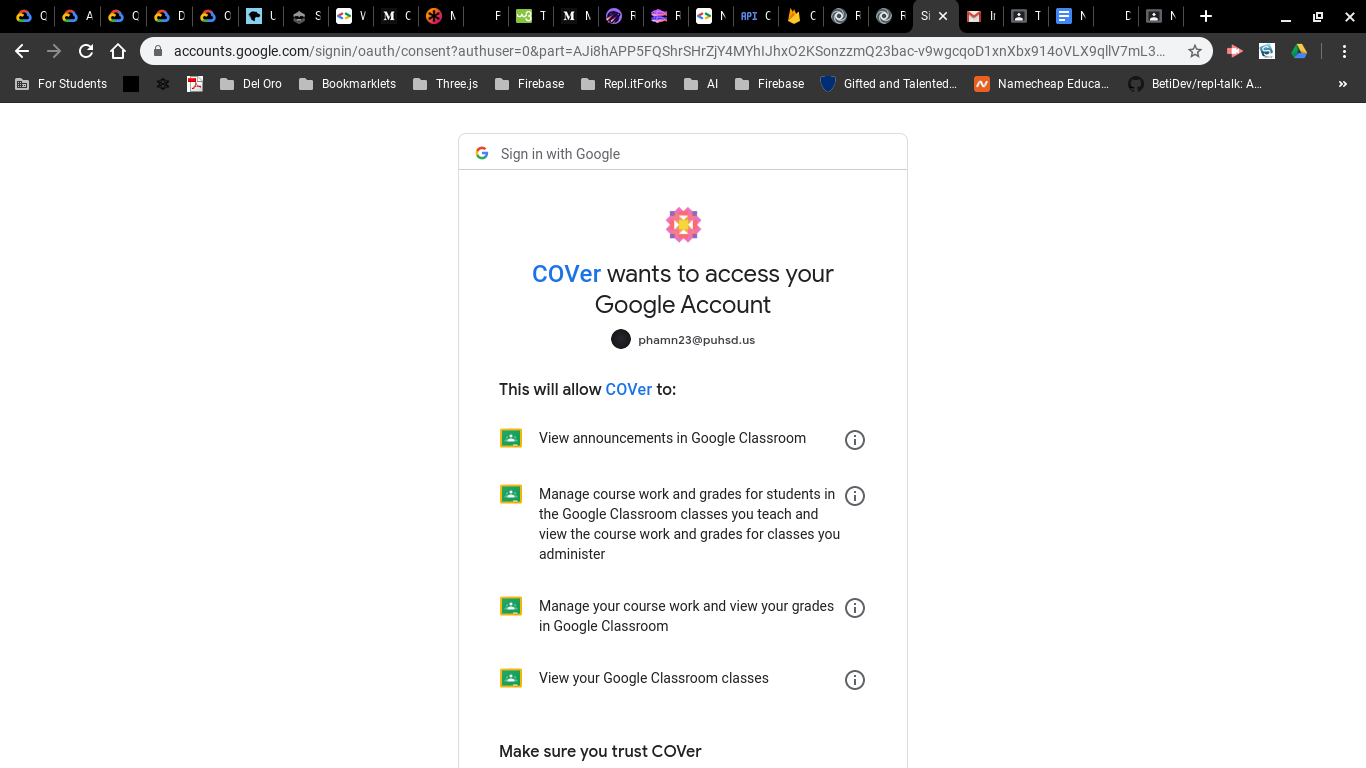 Progressive Web App makes it possible to install COVer on almost any system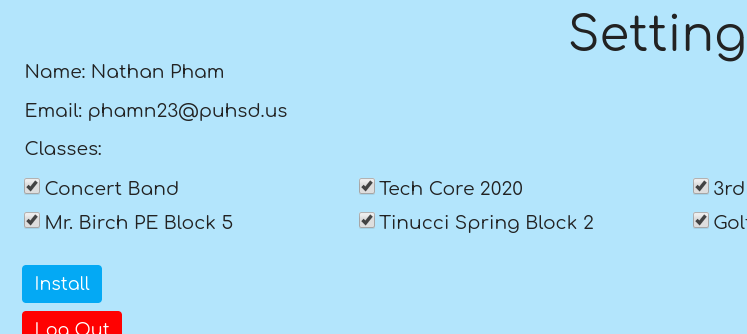 Neural Net classifies classes and gives them a little image!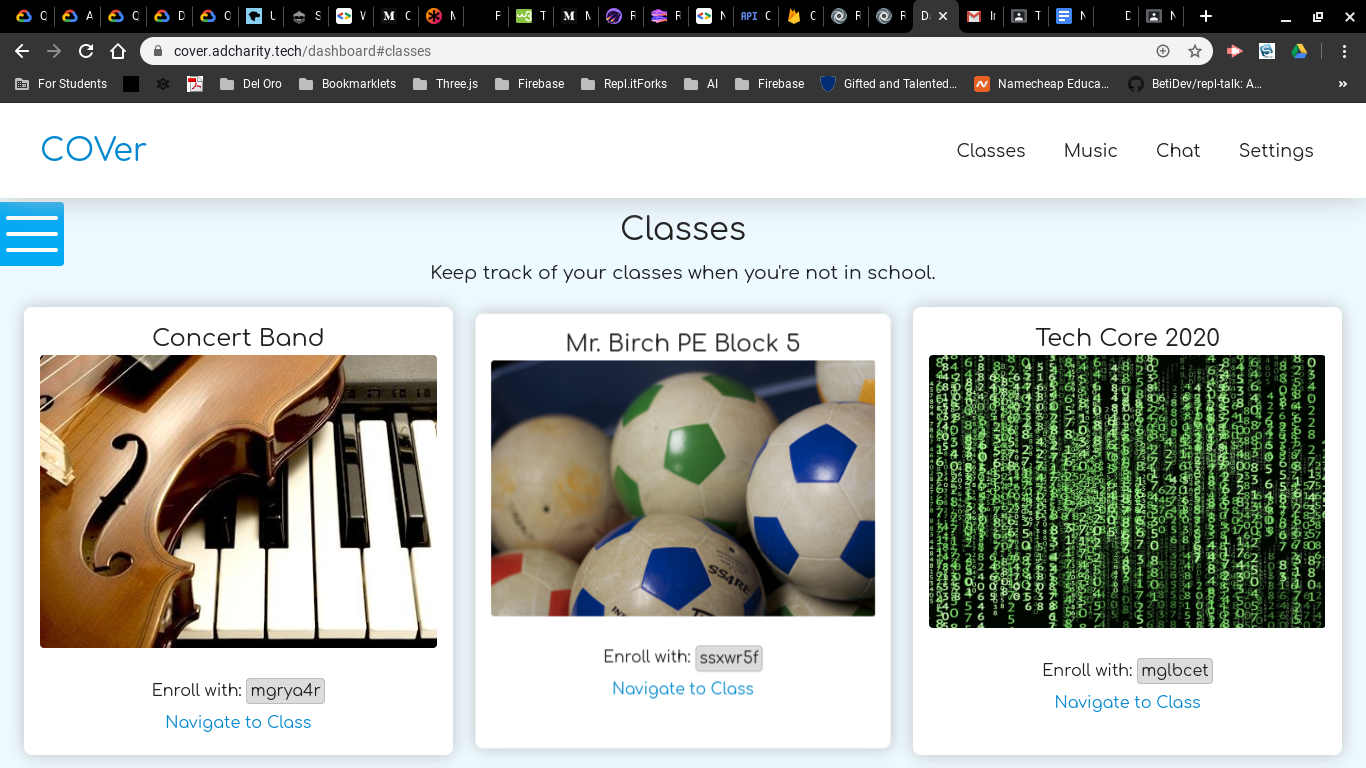 Smooth Chat integration, with user search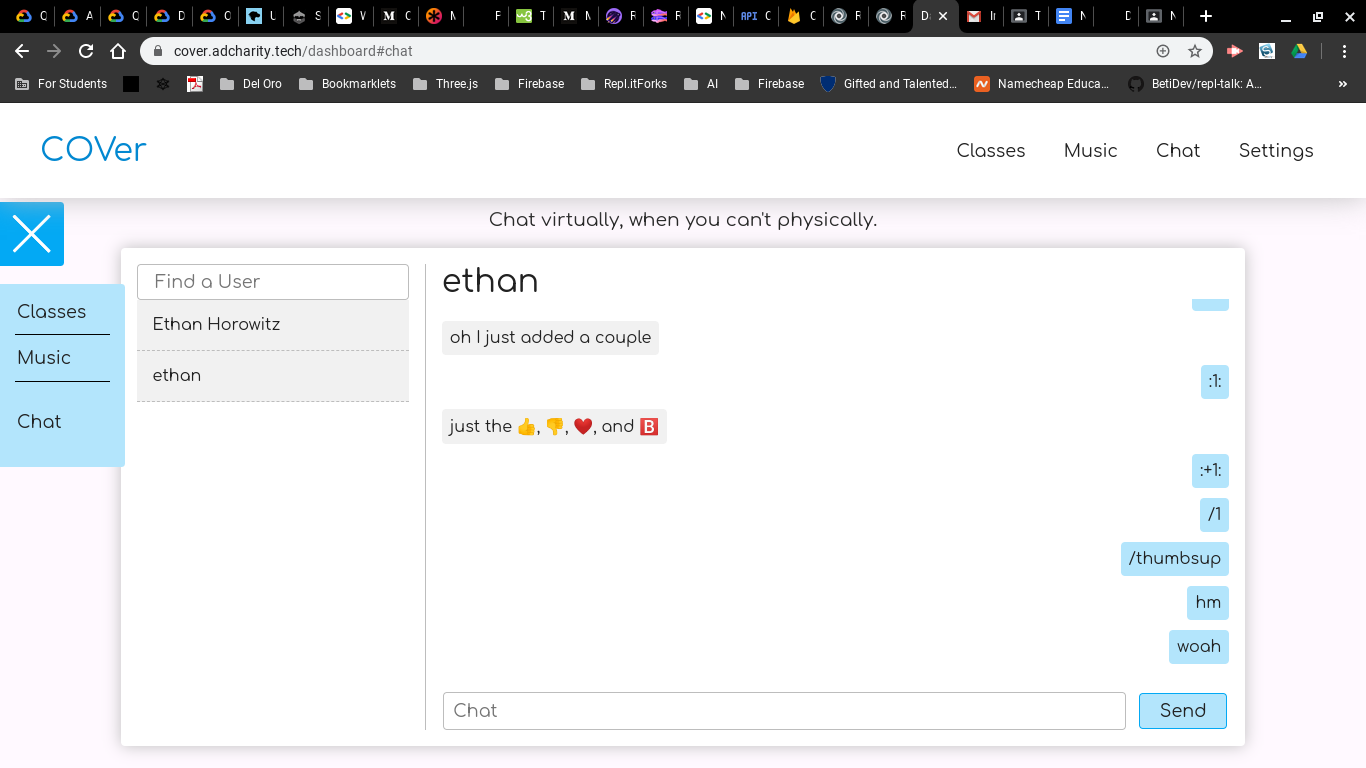 Play your favorite songs off spotify in COVer!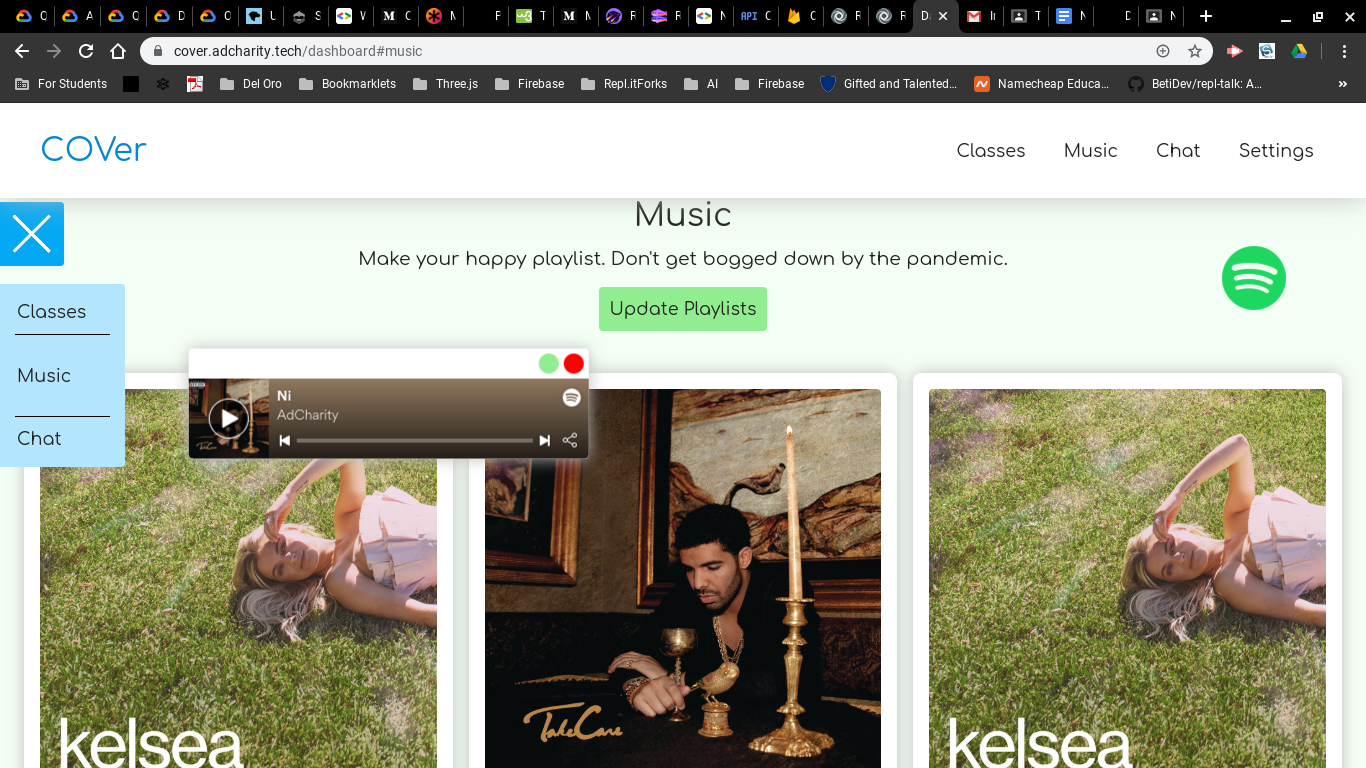 Keep non-hackers away from source code (and show copyright)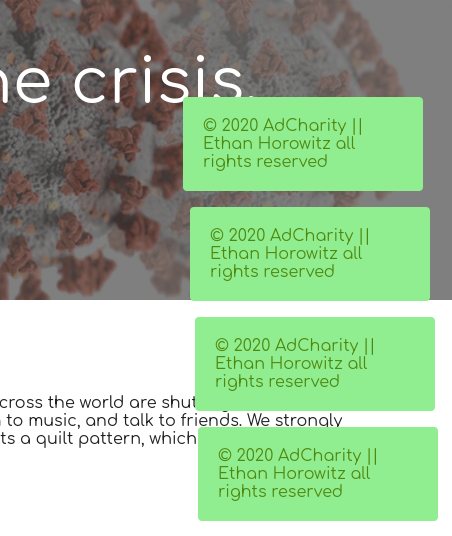 That's it! Hopefully you can see the enormous effort that went into this! All ideas are 100% original, and all code is 99% produced by us (the remaining 1% being Google as a debugging tool). Happy Progamming Replers!
Bugs
This is heavily realiant on cookies so if you have them disabled you might not be able to login / the server might crash
Revision -> open it in a new tab has no difficulties?
Mobile support is garbage