https://repl.it/@CyanCoding/DataCrypt
I built the DataCrypt as a file Encrypter and Decrypter (with the ability to use Password Protection). If you enjoy the program, please give it an upvote!
CyanCoding

(1378)
@amjad-masad: I'm not sure why that didn't work for you. The program is in project mode and I (along with a few others) have been able to see the created files. Here's what happened when I did the exact same things as you: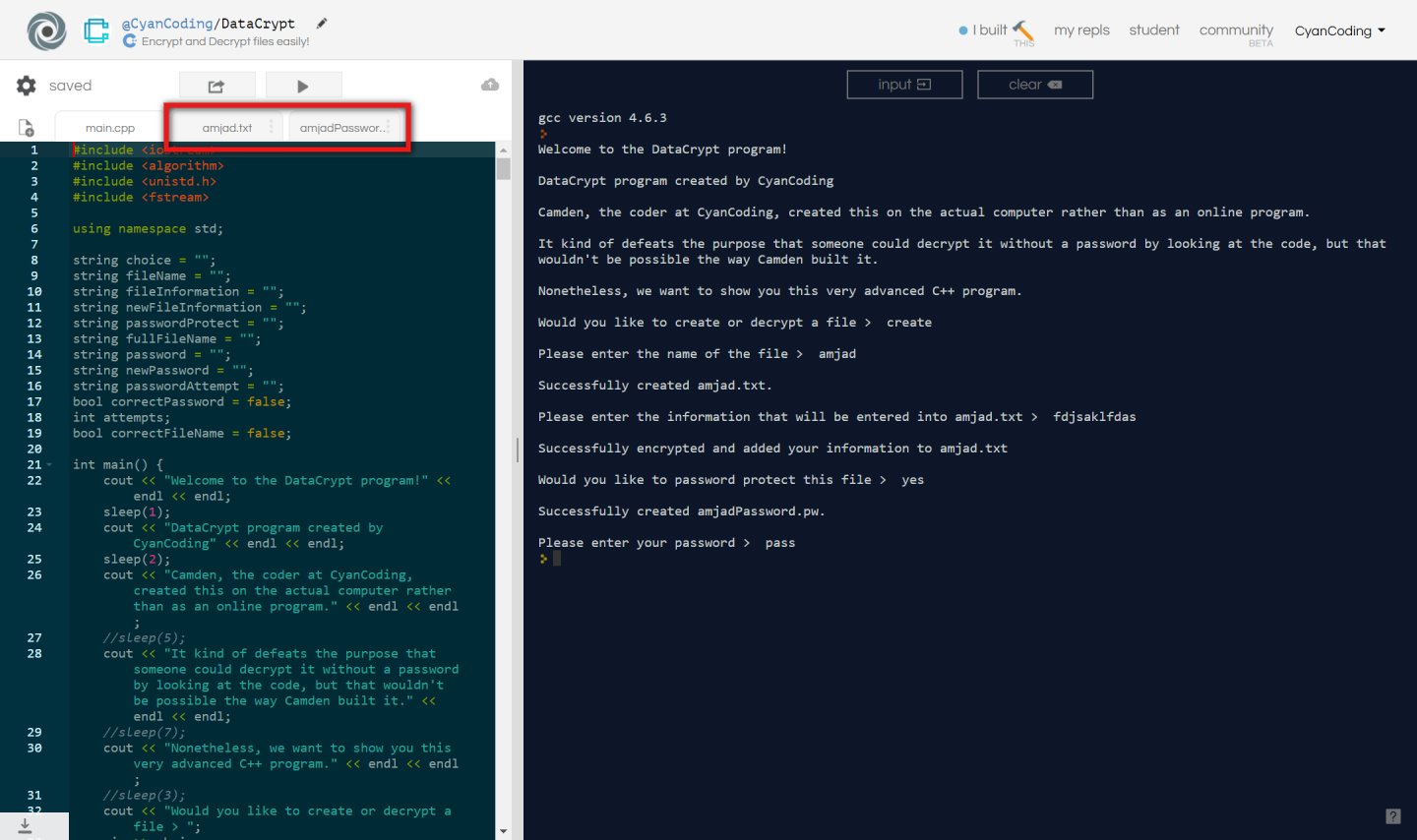 Savvy_Langston

(0)
Maybe it is because I am beginner, but I found this a little confusing to use, but helpful!
icr0

(11)
@microwither: Mainly because any mono-alphabetic substitution cipher is vulnerable to letter frequency analysis.