Feather - the text editor[dark mode and light modeeeeeeee]
My path on beating @JBloves27's text editor....
wut's new,
dark mode and light mode
PolinaSafonova

(0)
The fact that you can save your own files, change text size and use dark mode? This is really cool, actually!
williham

(11)
for a bit i thought i accidentally broke the repl though a major security flaw, but no, i just broke it for myself
LegendaryWolf

(432)
Wut about the 11 ppl who liked it? I can't do anything, repl.it glitching for u tho.
CodingRedpanda

(171)
@LegendaryAlpha ok it worked again, also rly kewl! also, i think i know y it broke, someone went on it and pressed 'save as', then did this: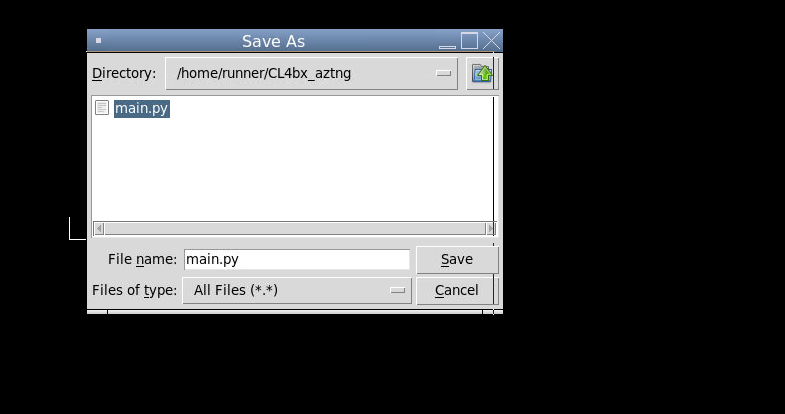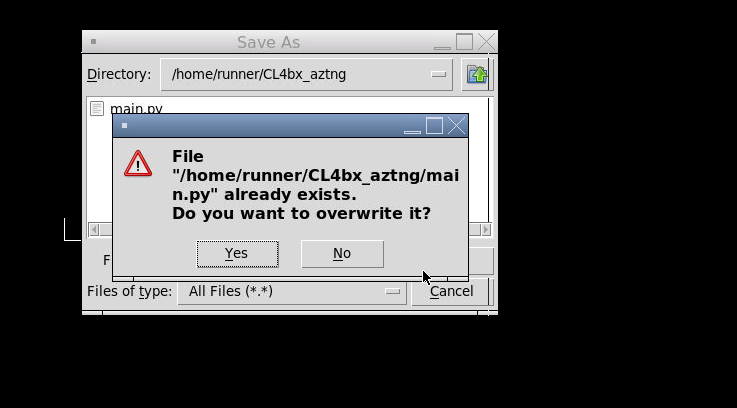 and then pressed 'yes' and the main.py file got 'replaced' and lost all its content (btw i didnt press 'yes' in this example)
its just an idea tho, it may have glitched like u said
CodingRedpanda

(171)
@LegendaryAlpha for some reason i can add files: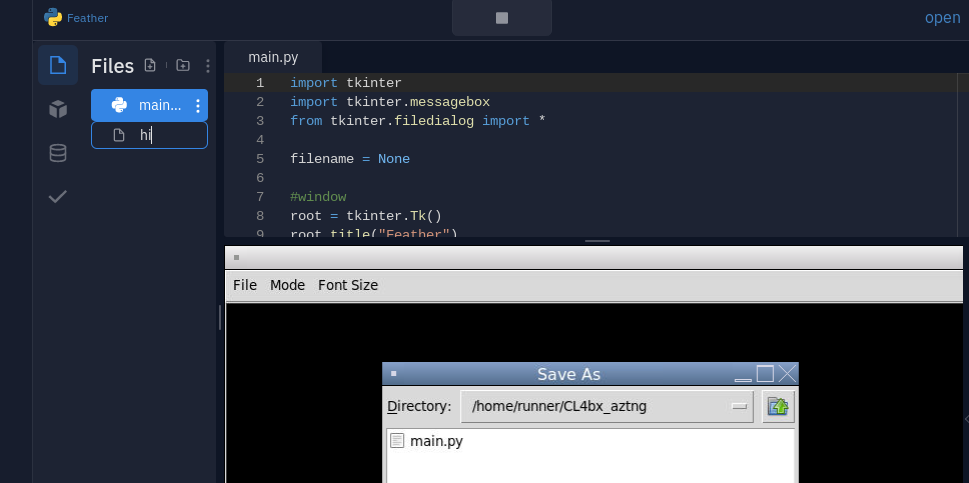 and delete them (didnt delete any in this example):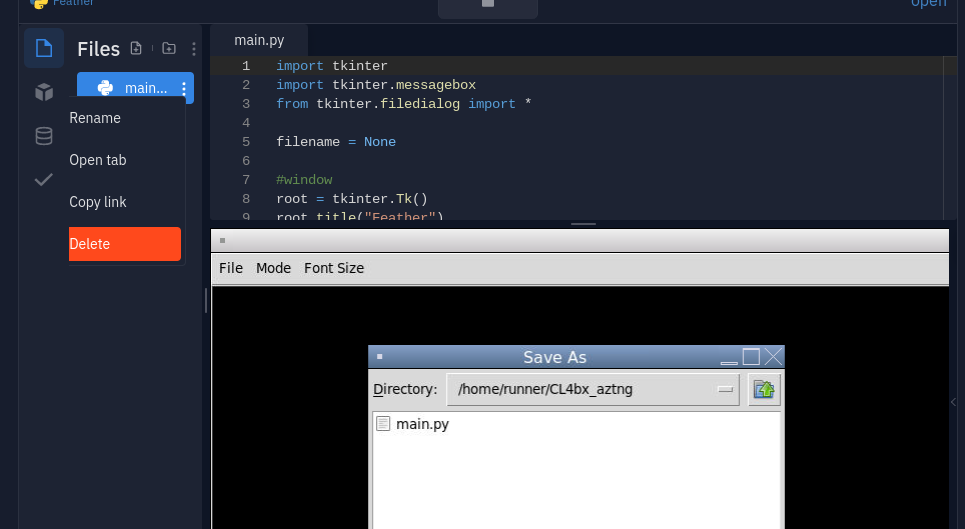 dont know y its doing that
Whippingdot

(431)
bRuH text editors aren't useful. WHO CARES ABOUT THEM. I won't upvote any text editor unless it has syntax highlighting, snippets, autocomplete, or something special
LegendaryWolf

(432)
Mine is as good as his. It only doesn't have copy-paste feature. Now in feather, there also multiple file extensions
CodingRedpanda

(171)
@LegendaryAlpha yah, the default ones, All Files (cause thats how it works with file explorers) text files (by default) Python files (because this was literally written in python, if it were written in Java or something (not that it can or cant) it would say Java files prob)