[ GAME ] Counting to 10k!
Counting to 10,000
Have you ever wanted to be Mr. Beast and Count to 100,000? Well, we will remove 1 0, and make you count with other people. No mistakes, or else everyone experiences punishment!
How to Play
It's very easy to play! Just count! Type in the number you see, and you will get to 10k in no time!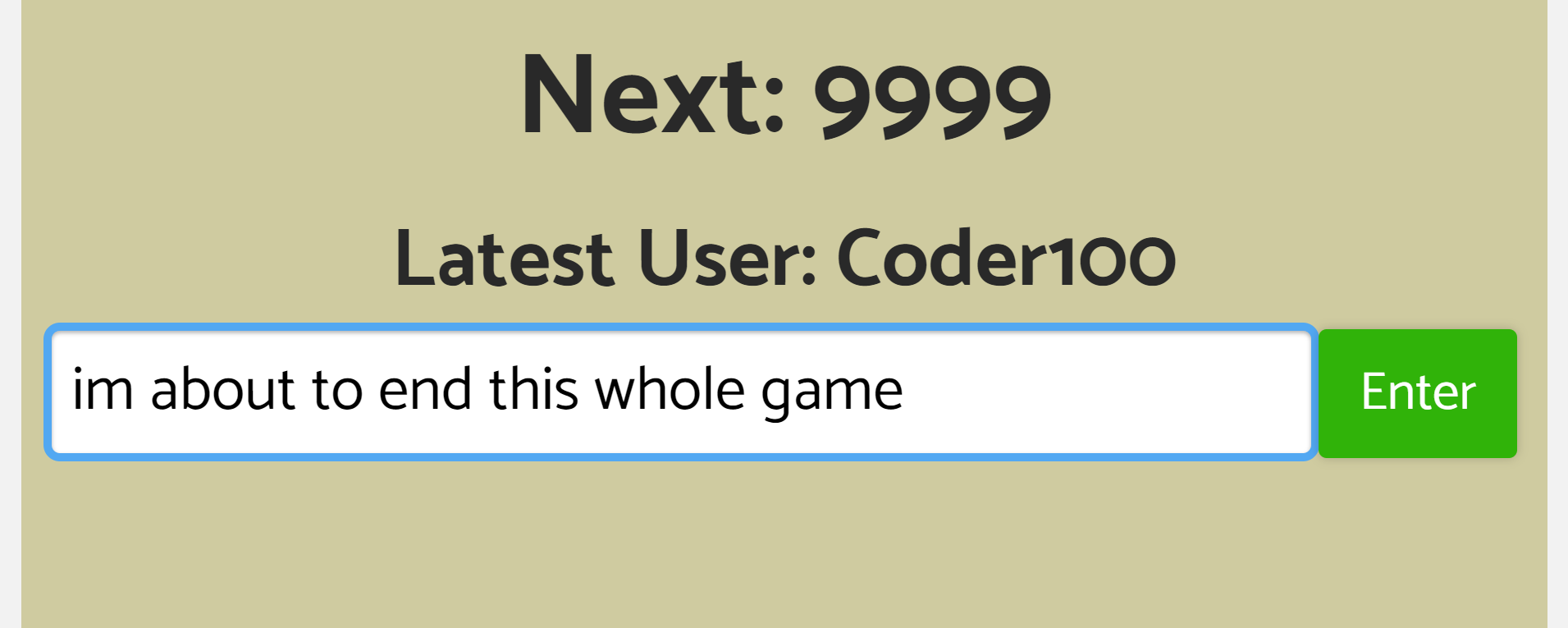 How to Lose
Type in the wrong number to get a 15-minute cooldown and have your teammates hate you! The score gets reset and you have to start all over again!

Strategy
There's a chat for a reason! See if you can use it to your advantage (Maybe communicate who should go next?)
Bonus
BTW, not asking for upvotes here, but if you make a mistake, the number will reset to the number of upvotes this post has!
Credits
Special thanks to all the people that beta-tested, and also @Squirrel777



I had a headache trying to find this bug during early development lol
Conclusion
Thanks for playing! Have a great day!
Also please do note that I welcome attackers very much, please attempt to hack, thanks!