Hackathon Submission About:Me (or You whatever)
I'm usually pretty verbose about new projects, but whatever. Here is my submission for the hackathon, made in uhhh ~5 days? I don't remember.
Edit:
If I can get a better style running (I'm pretty much going to re do it) in one day before the dead line I'll put it up.
Features
Blog
Projects
Domain (profile.adcharity.tech; it didn't really change much cause the actual project is profile.adcharity.repl.co)
Complete Garbage styling
Contact Page
A Dashboard for myself to create posts and receive messages
somewhat mobile compatible
Possible Updates
I'm actually going to keep this project running, so here's a couple updates
Better and more clean styles
Maybe learn http requests from Mr Economical (TEACH ME)
Commenting (when I save posts I actually do save comments, but I'm going to research repl auth first)
Images
My dashboard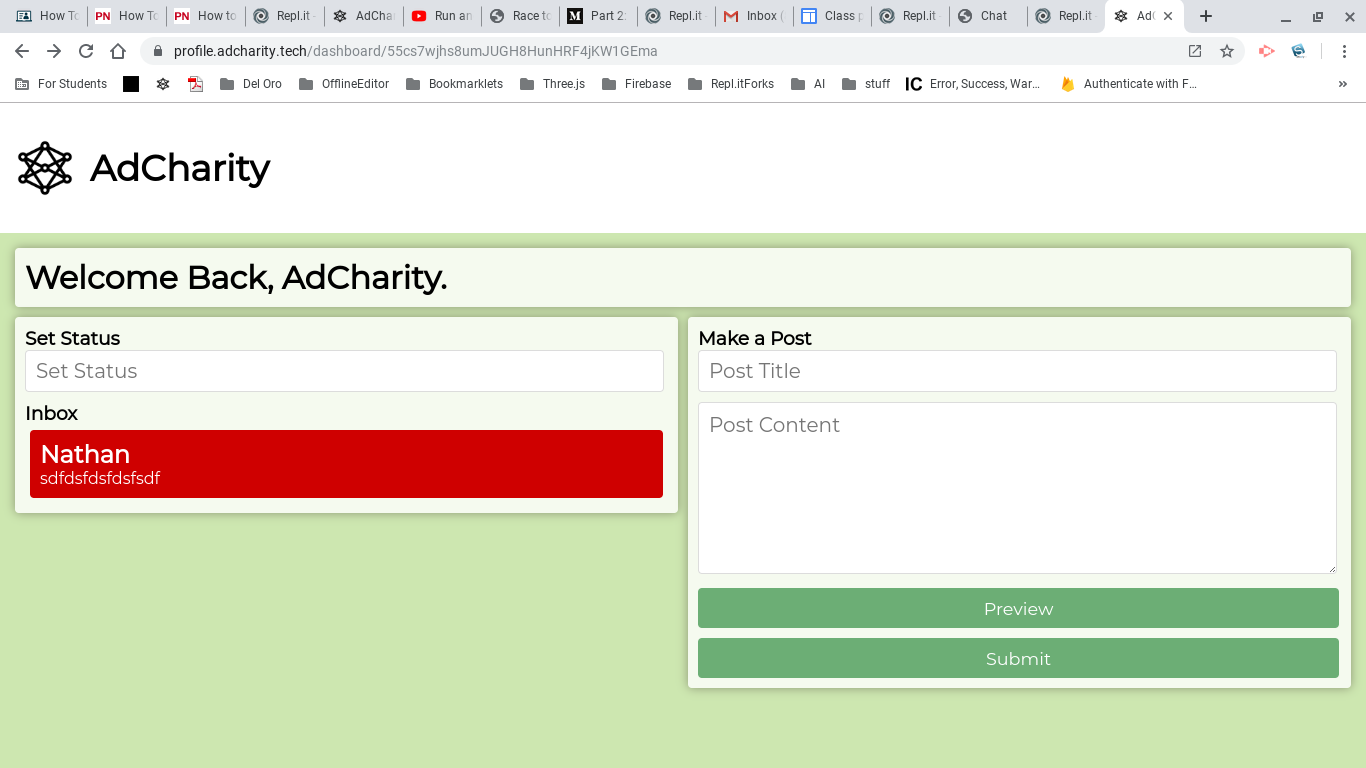 MrEconomical

(2225)
lets all spam the message form kek
in all seriousness, this site is pretty cool, I love the transitions
AdCharity

(1315)
@generationXcode I'm not actually sure. I just started when the hackathon started (yes I created this during and only during the hackathon), so maybe like 5 days?