LuigiBot is a discord bot I have been working on for a while with a bit of help, it's main purpose was originally a database where you can add to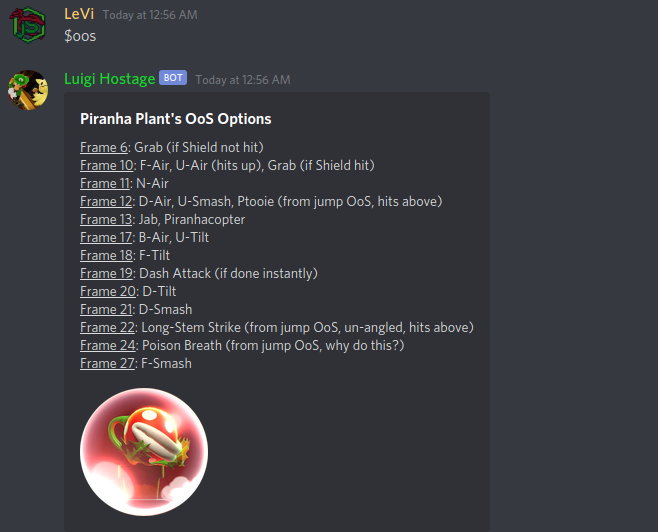 this is an example of it being used. This was originally made for Smashcords, a series of discords for the game Smash ultimate, the bot has since evolved into something much greater, including mod commands, some fun commands, a matchmaking command for a certain server (soon cross matchmaking), and even at one point NSFW image detection, now i still want to implement this, but I need to find a host to do so.
You are viewing a single comment.
View All
LeVi0826

(6)
@MrCake It is not working because i have removed some files so people are not able to view logs, and start/stop it since it is being used in multiple servers.