Resolution Maker! (New Years!)
Happy New Years!
It's almost new years! And you know what that means! It's time to write your resolutions!
Oh also I'm getting an iPhone poggers so the design is just rounded boxes inside more rounded boxes
About
This was made today because I wanted to make a countdown timer. I accidentally added the resolutions lol
Features
You can write resolutions, and you can also see other peoples' resolutions! Still not satisfied? You can also watch the time count down as long as it isn't 2021! Oh yeah, also you can log in with repl.it, how poggers!
How to use
Step 1. Log in

(scroll down)
Step 2. Stare at the countdown timer

Try staring at it until like it gets to 0 on all the 4 squares! Then you will see a very nice surprise :))
Step 3. Write a new resolution!

You know you want to do it... but will you actually follow through?

Step 4. make a permalink!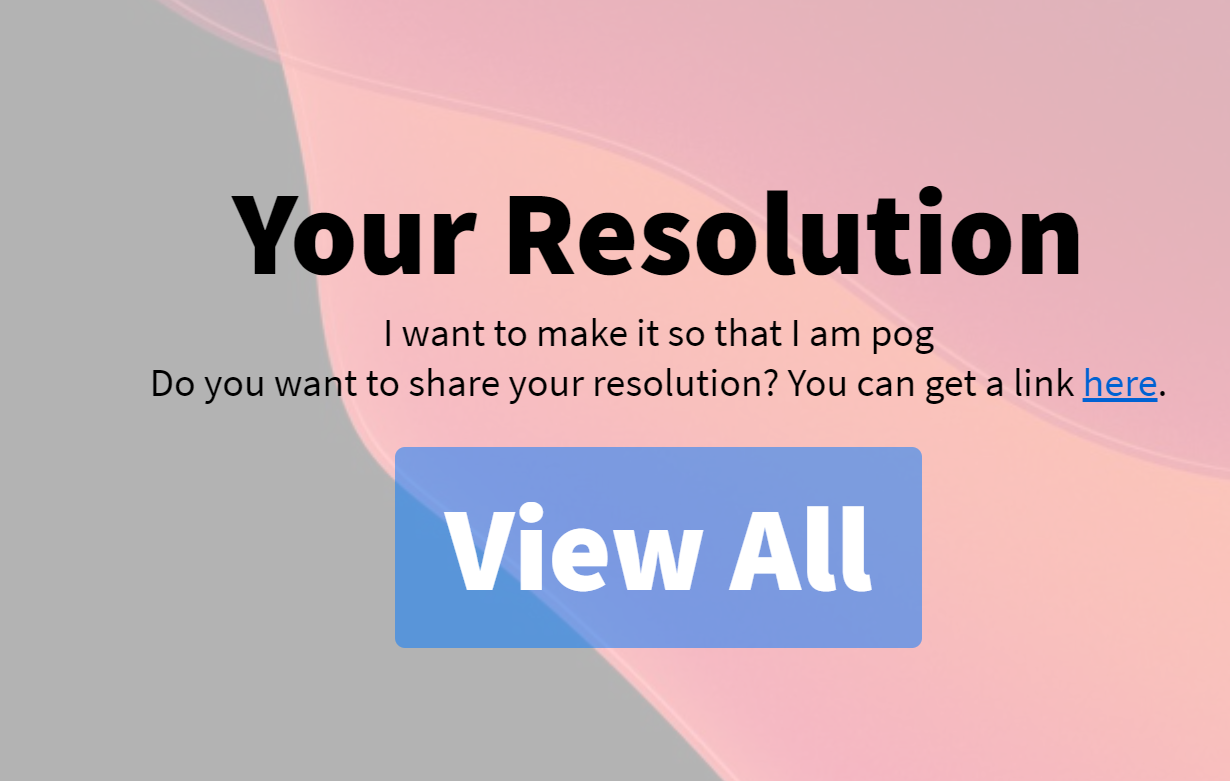 Try out mine! https://the-year-might-be-2021-but-we-all-know-its-2012.coder100.repl.co/res/coder100
Step 5. Now look at other peoples' resolutions!


Step 6. Stare at the countdown again!

Did you accidentally follow the other steps?
Closing
I hope you liked the program! I really like how the design turned out, and the apple background adds a nice touch :)))
Plz comment below your permalinks, thanks!
JBloves27

(1523)
So it looks like you can only post one resolution per account, so make it maybe so each account can post more than one resolution @Coder100