SceneMachine: Drag, configure and shoot! (SVG 2D Physics Game)
SceneMachine
Hi! Welcome to my game! This is a 2D physics game made with SVG graphics.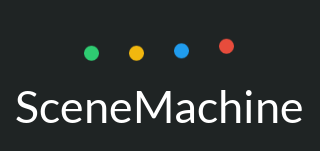 Play now! (Play in fullscreen mode for a better experience)
Note: This game has been extensively tested on Chrome. I recommend you playing with Chrome as it offers the best experience. It works on desktop only.
Goal
Your goal is to find out what has happened to the colors of the planet, New Sphene, and to do that, you have to explore from the deserts of the planet down to its core.
You are not alone in this journey, there is a group of brave volunteers willing to help you. All you have to do is instruct them on how to collaborate together and let them combine their skills to achieve your goals.
Game features
9 exciting and challenging levels.
In-game tips, right when you need them.
Achievements and special challenges per level.
Polished user interaction.
Intuitive and easy to use level camera.
(Simple) Level cinematics.
Progress saving.
Hard worked user interface.
Animations.
Credits
This game was completely coded by me here on the repl.it editor. Art and level design was made by @k3ho45. Full credits can be found inside the game. Enjoy!
Additional notes
I really hope you enjoy this game, as much as I enjoyed coding it. I have put a lot of effort to make this game a great experience.
Sorry for my English™, if you find any typo, please let me know.
I would love to hear your comments!
Known issues
When performing tests on multiple web browsers and different machines, in very few occasions (extremely rare) the graphics didn't show correctly. Please switch to another browser if you experiment this issue.
You are viewing a single comment.
View All
ThomasS1

(56)
Absolutely amazing. My only suggestion is that maybe we could use the keyboard a bit more, e.g. enter to start a level, right arrow for 'Continue', space to shoot? It's just a bit quicker. Otherwise perfect!
ggzor

(35)
@ThomasS1 Thank you! Excellent suggestion, it will surely improve the game. By the way, this is the second game I've ever made, so your comments make me a better game developer. I appreciate.
ThomasS1

(56)
@ggzor Glad I could help. One more thing: I've just got to the last level (Timed Forest), but noticed that for some reason I can't place the Source! It doesn't go blue even when inside the blue box and on a surface. I'm on Safari (mac), which I know isn't the suggested browser, but everything else has worked so far.
ggzor

(35)
@ThomasS1 It's true. It seems that Safari is applying an offset to the mouse position when trying to put the Source. I could issue a quick fix, but I think modifying the code right now goes against the rules. I'm sorry for the inconvenience.