SceneMachine: Drag, configure and shoot! (SVG 2D Physics Game)
SceneMachine
Hi! Welcome to my game! This is a 2D physics game made with SVG graphics.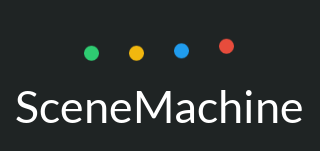 Play now! (Play in fullscreen mode for a better experience)
Note: This game has been extensively tested on Chrome. I recommend you playing with Chrome as it offers the best experience. It works on desktop only.
Goal
Your goal is to find out what has happened to the colors of the planet, New Sphene, and to do that, you have to explore from the deserts of the planet down to its core.
You are not alone in this journey, there is a group of brave volunteers willing to help you. All you have to do is instruct them on how to collaborate together and let them combine their skills to achieve your goals.
Game features
9 exciting and challenging levels.
In-game tips, right when you need them.
Achievements and special challenges per level.
Polished user interaction.
Intuitive and easy to use level camera.
(Simple) Level cinematics.
Progress saving.
Hard worked user interface.
Animations.
Credits
This game was completely coded by me here on the repl.it editor. Art and level design was made by @k3ho45. Full credits can be found inside the game. Enjoy!
Additional notes
I really hope you enjoy this game, as much as I enjoyed coding it. I have put a lot of effort to make this game a great experience.
Sorry for my English™, if you find any typo, please let me know.
I would love to hear your comments!
Known issues
When performing tests on multiple web browsers and different machines, in very few occasions (extremely rare) the graphics didn't show correctly. Please switch to another browser if you experiment this issue.
You are viewing a single comment.
View All
AkhilGupta

(16)
@ggzor Thanks for the details. Though I am not much into Web/JS, but was really interested in knowing how you did it, since there have been 2 occasions where I had to make a game in JS, once earlier when I was still employed, and next, now, for this competition. Though, this time around I instead challenged myself to make a game without any real graphics, only UI, and it came out good imo.
As for balancing, I can imagine how tough it must be. It is always difficult to create good well balanced puzzles (this is like a physics puzzle, right?)
60% is a bit high, or maybe not not, I am not sure. I think the real issue if that it was a bit difficult to distinguish background from ground in a few levels. I am not sure, you might need to test it a bit.
Oh, I almost never read anything carefully. just brisked through it. My bad I guess.