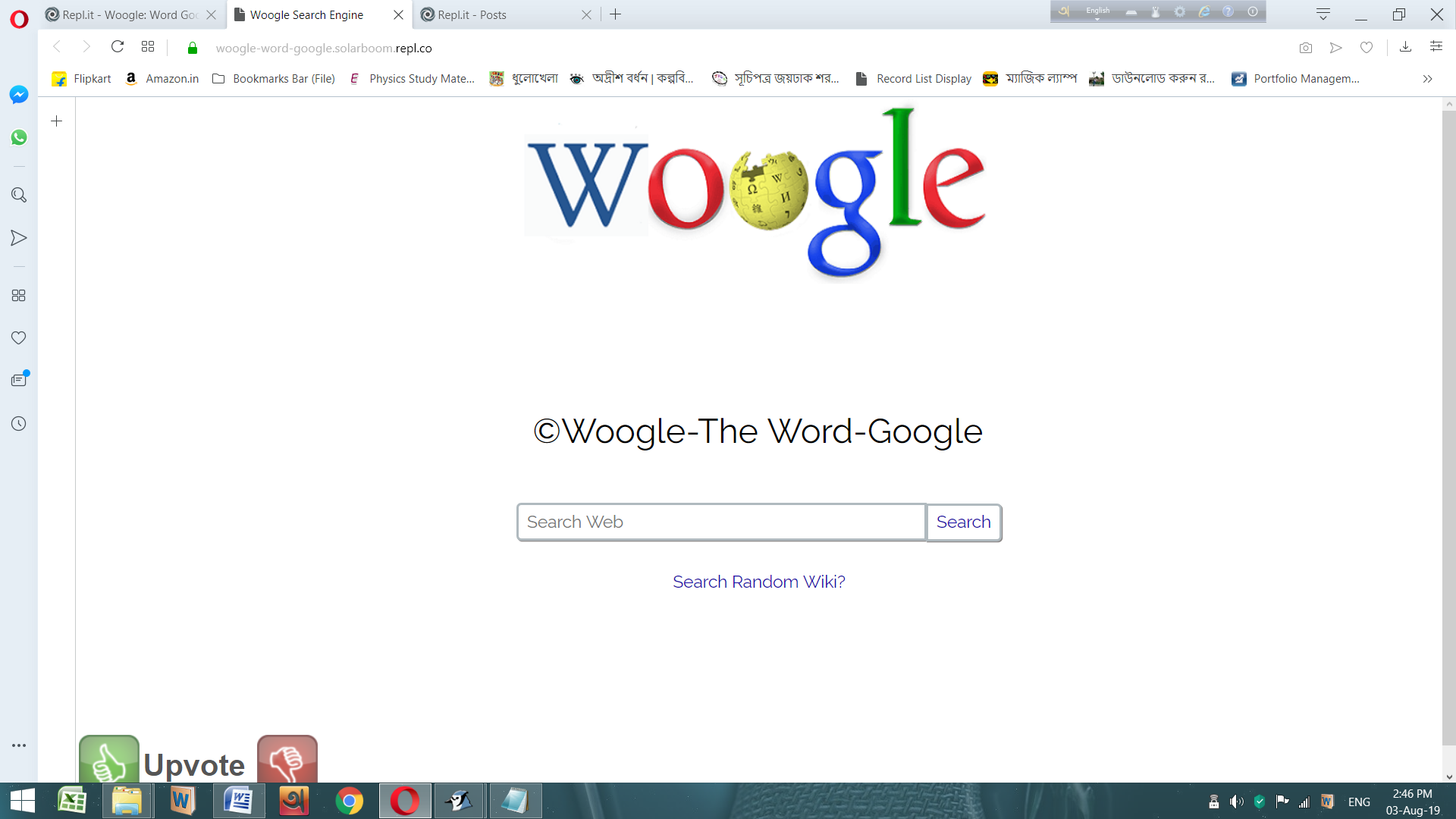 THE BEST SEARCH ENGINE EVER. SEARCHES WITH KEYWORDS ENTERED.
WE HAVE A RANDOM WIKI SEARCHER.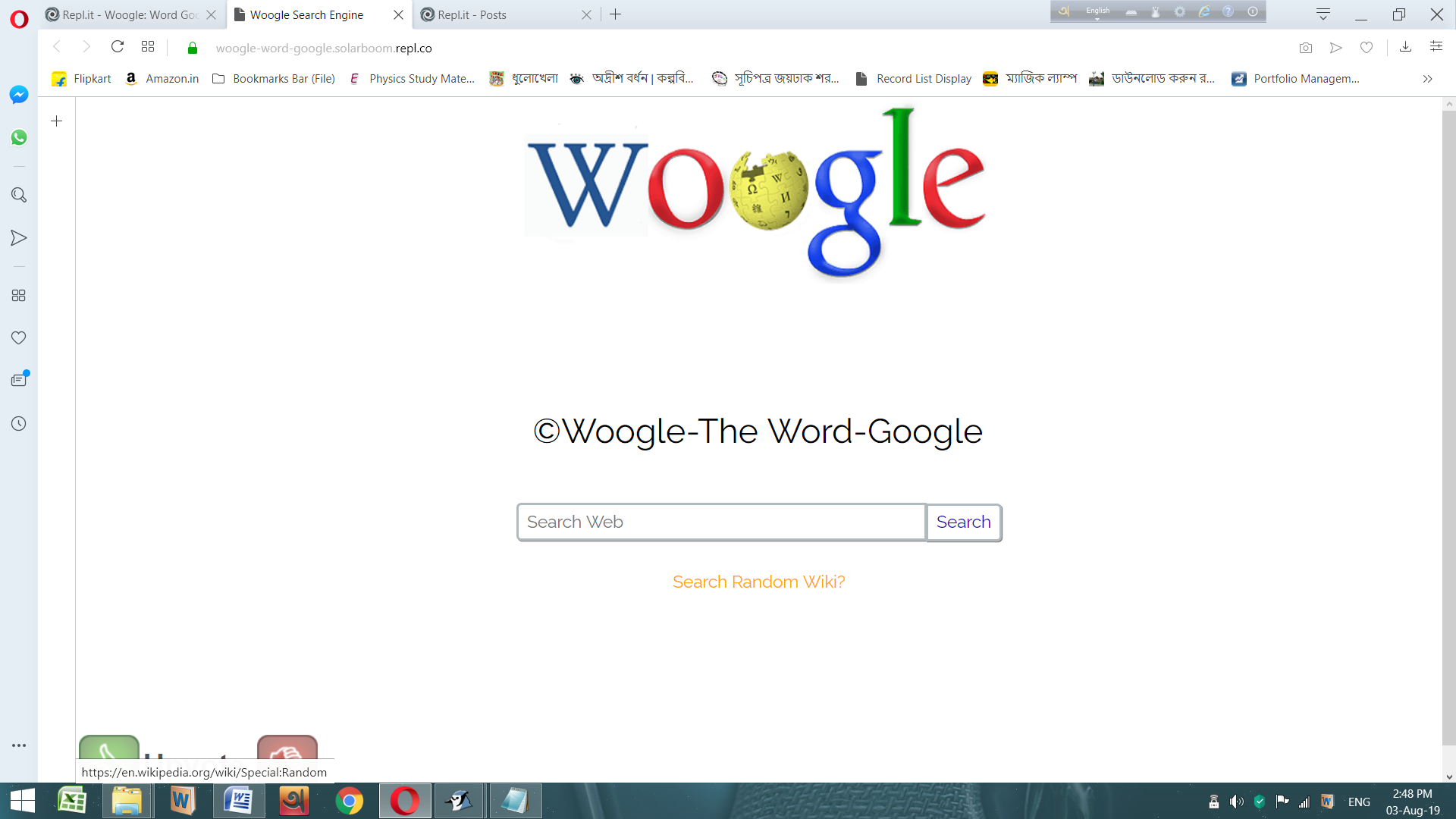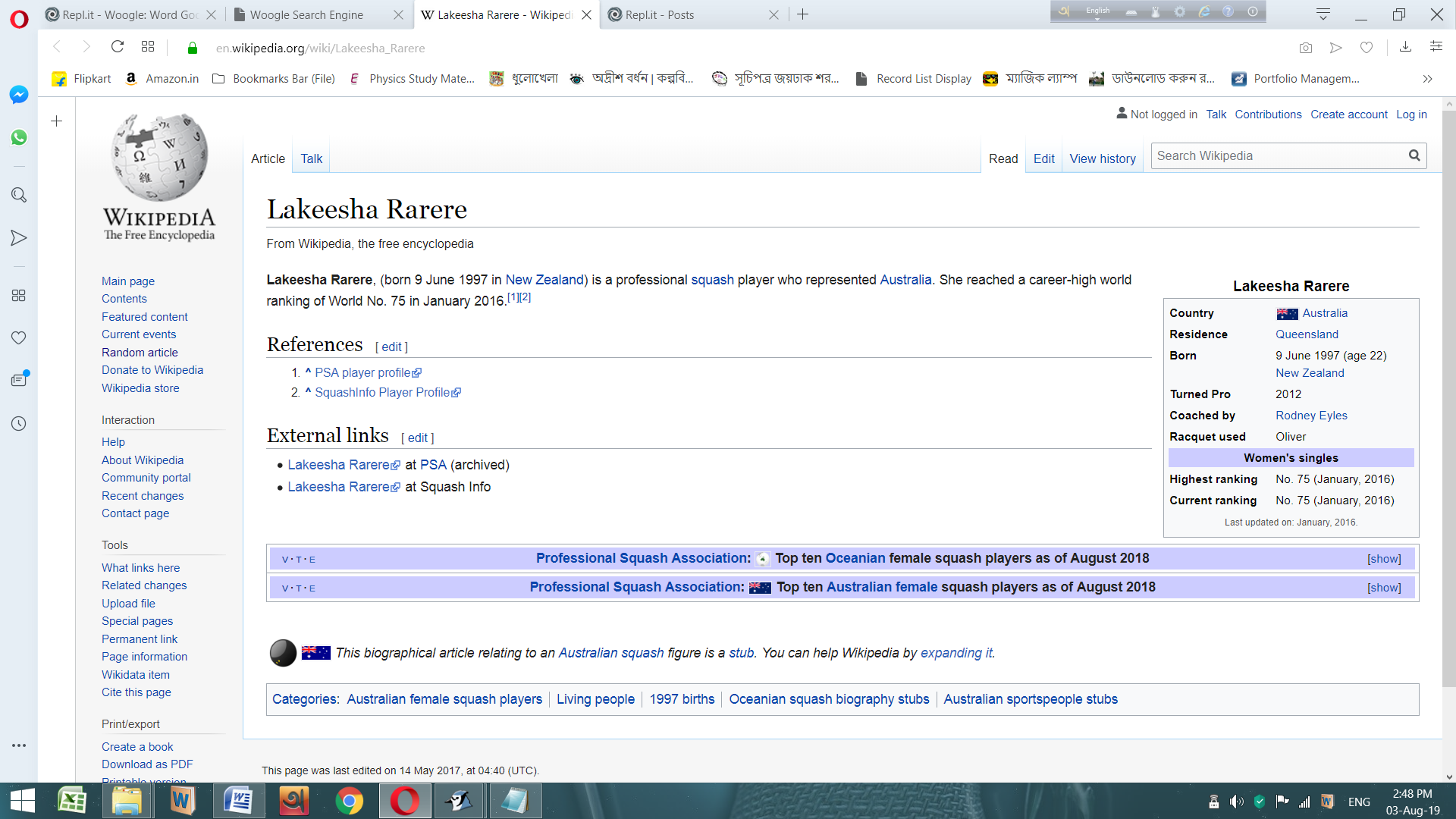 VOTING BUTTON TOO PLEASE VOTE.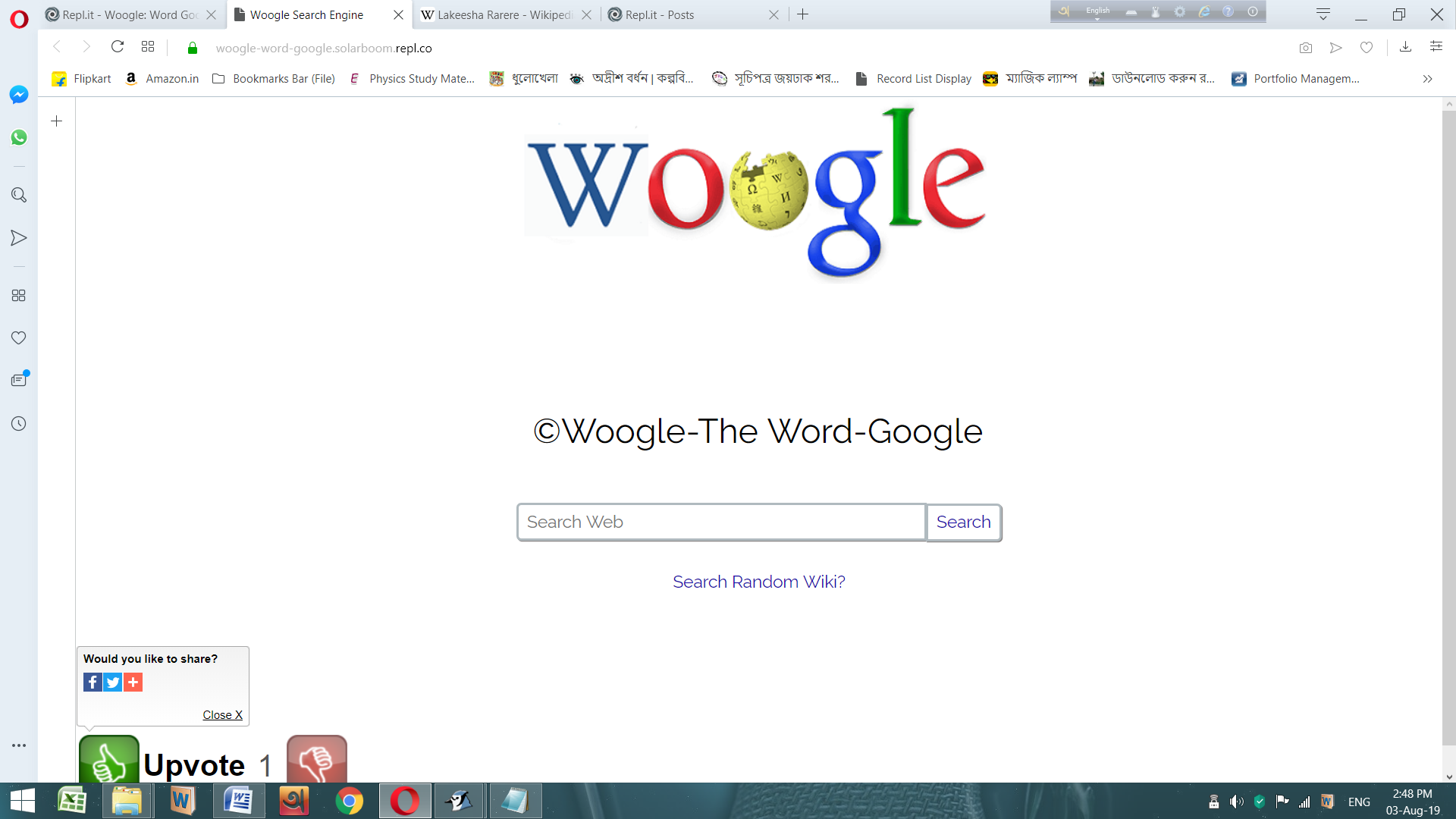 NUMBER OF SEARCH POSSIBILITIES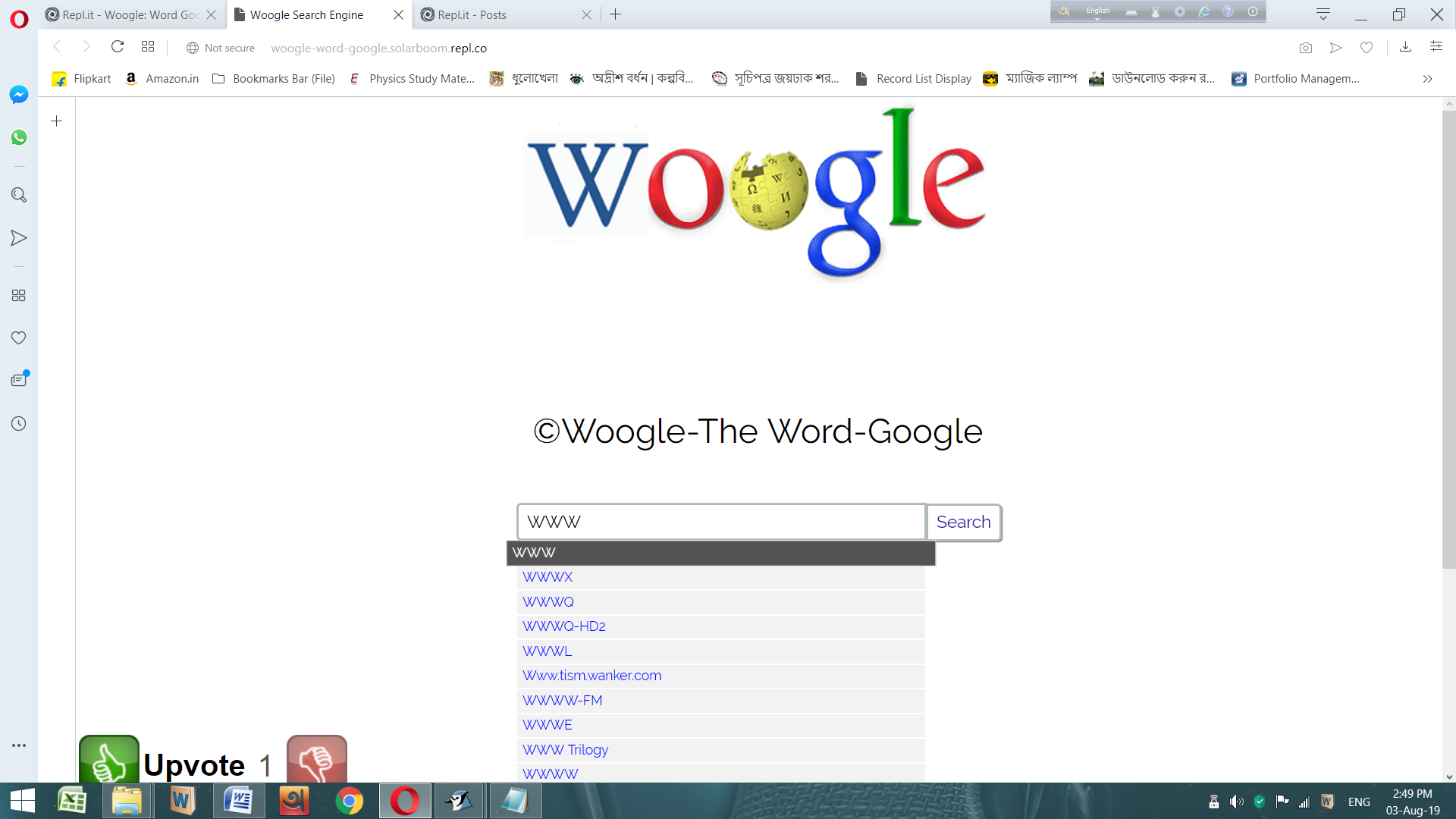 CORRECT RESULTS assured.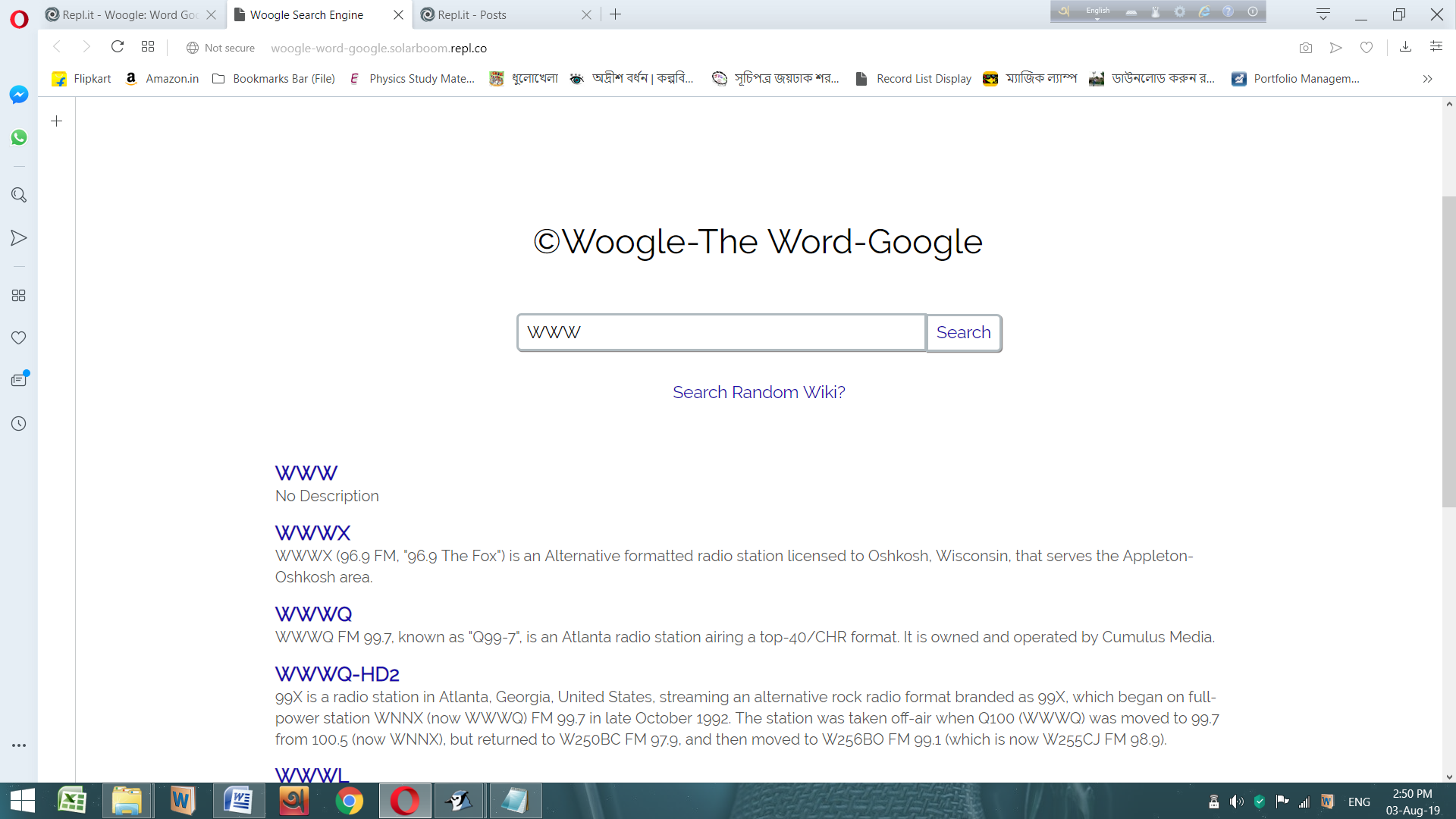 WE SEARCHED REPL.IT??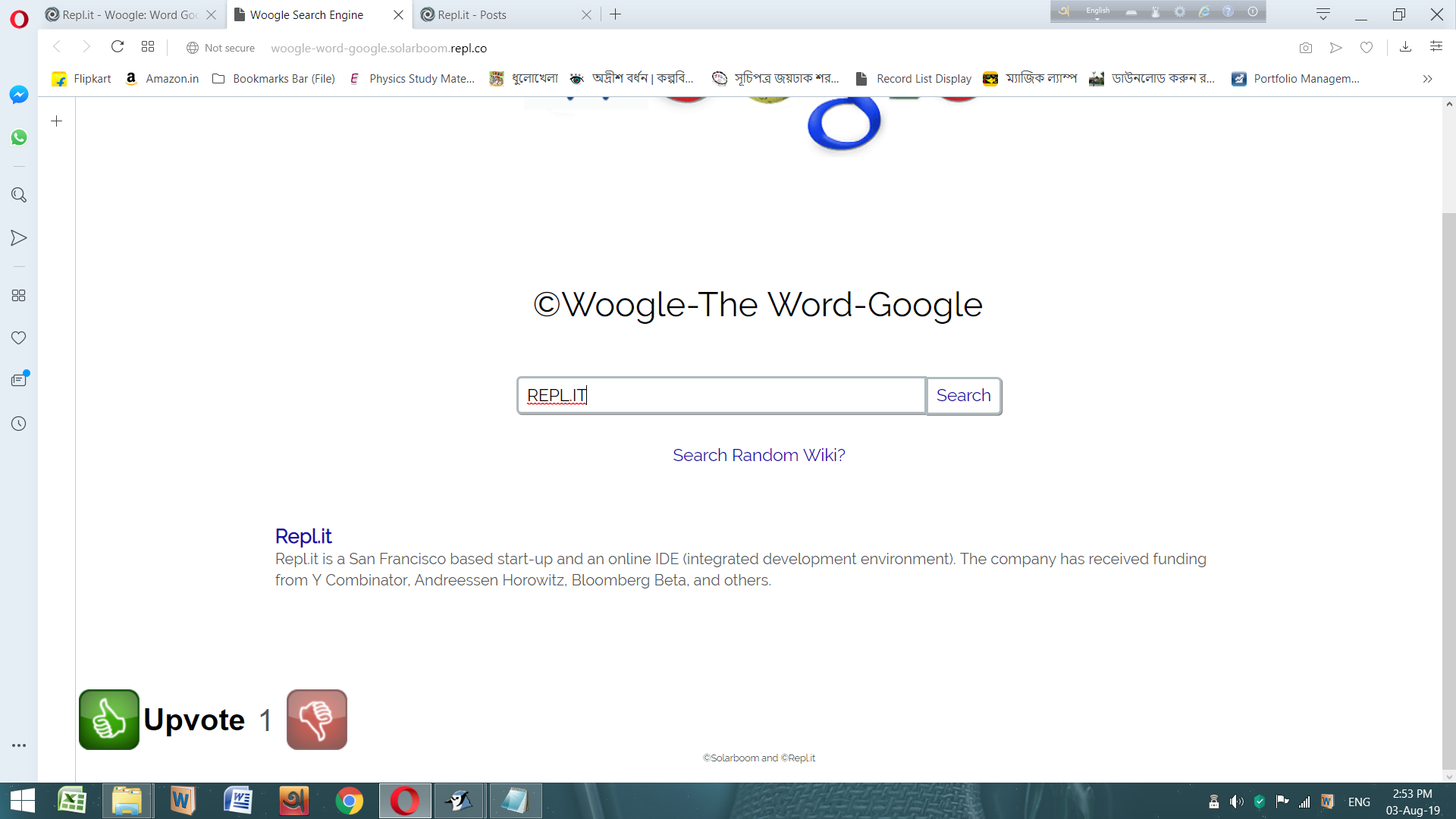 HOPE YOU ALL LIKED IT.
Woogle Logo url: https://www.imag.cf/3BCZF
BG image url: https://www.imag.cf/8K2Z5
Favicon: https://www.imag.cf/RJUJS
WHAT'S NEW?
◙ TRANSPARENT NEW WOOGLE LOGO.
◙ Beautiful Back Ground IMAGE
◙ Random Wiki Button Changed to I'M Feeling Lucky. Takes to some useful website. Not only to Wikipedia. Everywhere of the corners of W.W.W.
◙ Like Button changed to Rating Button powered by Powr.io
◙ Bcc.com news on Technology is now on Woogle.
◙ New Weather Widget.Get Your Weather Report Now|Contributed By Corey Burkhart.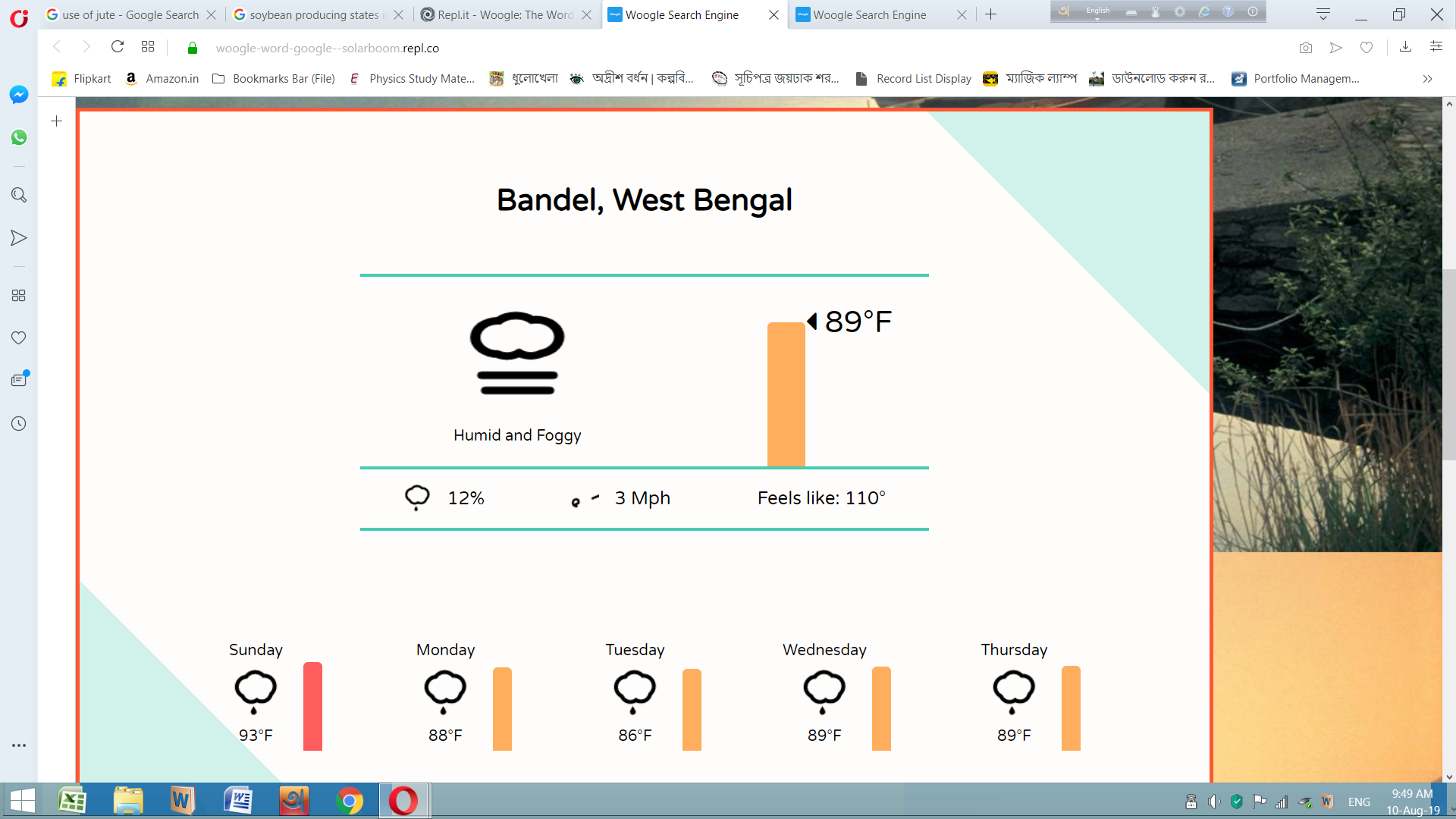 ◙ Online/offline Checker. Are You Online Bro??
APPS USED HERE?
◙ Logo.com
◙ imag.cf (Repl.it App)
◙ Powr.io
◙ Repl.it IDE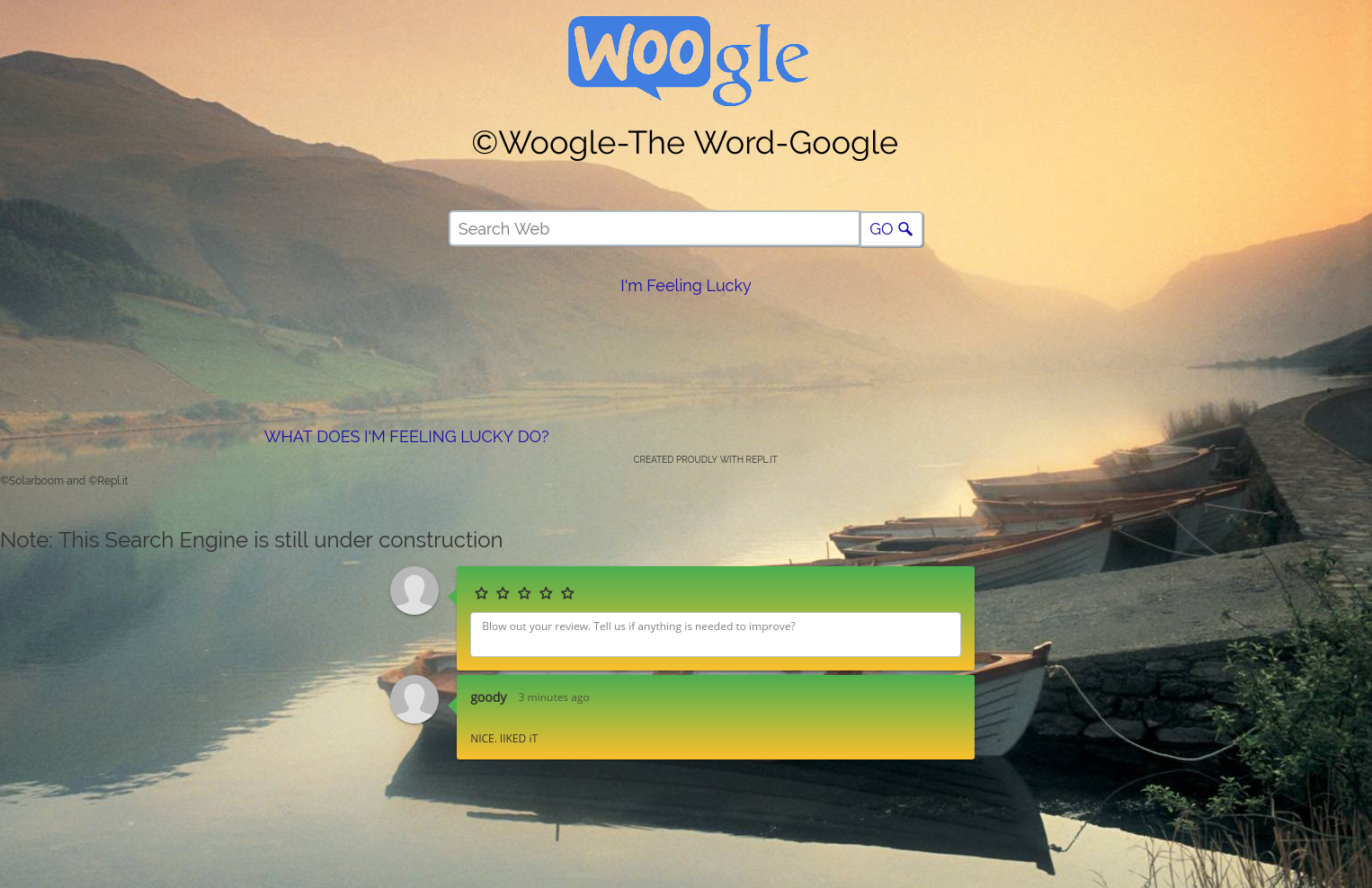 SPECIAL THANKS TO:
https://www.discuvver.com
for giving us the feeling lucky feature.
Put forward a review in the website please.🙏 🙏 🙏 🙏
@theangryepicbanana much more advanced bro is woogle than WikiMe. It searches Wiki Me searches Wikipedia. Woogle deals with W.W.W @a5rocks
qsa

(3)
hey, this version of woogle isn't working, since you're appending "https://Woogle.co" before every link when you generate the list of links. take this string out and it should work fine:
var listLi = '<li><a href=' + link + ' target=""><span class="title">' + title + '</span></a>' + '<br>' + '<span class="desc">' + desc + '</span></li>';
qsa

(3)
@SolarBoom I believe that you can create a website with that name; regardless, the link you are creating would still be invalid. If your goal is to create a search engine, you want your search results to link directly to the page you are referring, as nothing else will work
Giothecoder

(135)
Oh. My. Gosh!! Duuude I was just talking about making a search named Woogle with my brother!! My Gossshhh! This is amazing!!!
Giothecoder

(135)
@SolarBoom Sure thing!but the problem there is that I can't get on it on my thing cause it's blocked so might take awhile.. (I'd have to use s9ne other device so maybe when I get to a library?? Someth8ng like that)
Giothecoder

(135)
@SolarBoom when I was looking at this I was somewhere else, what I mean by can't get on is literally this, I can't get on the repl itself! 😩