Type - An Adventure Story Game based on your Typing Skills
Type.gq is a multiple ending adventure story game where everything you do is based on typing - no mouse wires attached.
It only works on desktop, even if it worked on mobile I wouldn't do that because your typing speed is essential.
It's available at https://www.type.gq/ and you can read my awful source code.
Enjoy!
PS: If I made any spelling mistakes, please remember I am not a native speaker.
You are viewing a single comment.
View All
themaka

(186)
Wow this is great. You might want to increase the contrast in some spots though. I was fine until I got to this screen: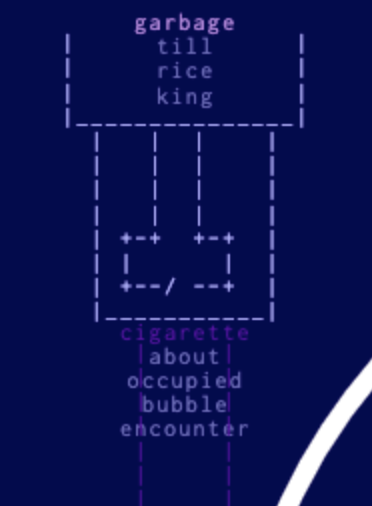 Between the small font and the very low contrast, I couldn't read the word above "about."
This is a very cool game - very different execution, with some story elements. I enjoyed it a lot!